888 Poker Review
888 Poker
Website:
888poker.com
888 Poker Bonus:
100% up to $600
888 Poker Bonus Code:
600MAX

Rating

8

/

10

Reviewed by

PokerBonusCode.net
888 Poker Company Overview
888 Poker may seem like a new name in the business to many poker players, but in fact this poker room has been on the scene from the very beginning, under the name of Pacific Poker.  Over the years Pacific has been one of the most successful poker sites around and the all time favorite among many internet poker players, including myself.  Over the last 10 years I've played there more than at all other poker sites combined, and I can't tell you how much money I've made off of the fish who play there.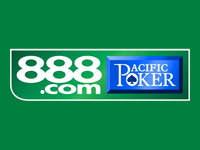 The reasoning behind the renaming of their poker room was to bring it together under a common brand with their huge online casino, 888.com, which is in fact the world's largest online gambling site.  Like the poker room, their casino operation has been an industry leader since online gaming started, and in fact is the much larger of the two operations.  This has allowed a more integrated operation overall, and has brought together their talent on both sides to better work together.  Already I'm seeing some big benefits here in the way their poker operation is being run and in the improvements that have already taken place.
As testimony to how respected this company is, Caesars Entertainment, the largest gaming company in the world, is said to be looking to enter the online poker market once things become legalized in the U.S.  As big as they are in terms of running land based casinos, including owning and running the World Series of Poker, they were looking to bring in a partner to provide the online poker expertise they needed.  They could have picked anyone they wanted for this, and they ended up choosing 888 Poker.  That says a lot for how good 888 Poker is at what they do.
Where A Poker Site Gets Its Players Really Matters
In spite of all the success that 888 Poker has had over the years, they've never really seen the need to spend anywhere near the big bucks on marketing that other larger poker sites have.  Having the benefit of being able to draw on what has always been the world's largest and most popular online casino, there really hasn't been much need for that.  This lack of promotion has had a very beneficial effect though from the perspective of the better poker players who play there, and that's been the fact that they attract few actual poker players and are instead filled with a bunch of casino gamblers.
So this has resulted in their consistently being among the fishiest places to play poker anywhere.  With some other poker sites, there might be a single fish with a whole table of sharks competing for this donkey's money, and maybe a dozen or more sharks on the waiting list waiting to join.  At 888 Poker, you can be at a whole table of fish, and if there's a waiting list, it's more fish looking to join as some of the ones at your table bust out.
There was a time 6 or 7 years ago where 888 Poker refused to offer no limit tables.  This was at a time when no limit had really caught on and it was the most popular game already at all other poker sites.  I had been lobbying them to add it, and I was told by one of their executives that they were concerned that most of their players would all bust out for good since that's how bad they are.  So I told them, well these players bust out at the casino all the time and they come back for more, so we should expect that they would do the same with poker.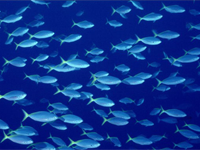 So they ended up taking a chance on this, and that's exactly what happened.  I remember a quote from this guy which really hit home, when he said "our players have an expectation of losing money consistently," and I've found that to be true as well.  The importance of this is a lot bigger than you might think.  At most other poker sites, players come and go, and the biggest fish deposit once or twice and then give up the game.  Here they lose and just keep coming back for more, as they do in the casino as well.  This is a big plus for real poker players like ourselves.
So in other words what the players at this poker room are out for is to look to gamble, and their poker skills are pretty minimal.  There seems to be a fair number of regulars as well, many of whom came over from the casino and ended up staying.  There's a high percentage of regular fish though which is the real sweet thing.  If you find a big one, which isn't that hard to do, the more modest size of this room makes it pretty easy for you to target them.
I've done this very successfully over the years and have had some players who I know don't mind getting their whole stacks in with garbage that I've made it easy for them to give me their money.  You also get to know these players and they don't figure you out very well but you sure can figure them out as they play very transparently.  As I always say, the fishiness of a poker site is by far the most important criterion to deciding where to play, and 888 Poker definitely gets an "A" in this department.
The Traffic At 888 Poker
I'd consider this to be a mid sized room in terms of traffic, and in a lot of ways this is an ideal amount.  There's plenty of tables running at the small and mid stakes games, and although there's less action at the higher stakes, what is there is much more profitable than you normally see.  I only play the higher stakes myself, $1000 no limit and up, and I can tell you that if you do as well you will be very pleasantly surprised at how easy the competition is.  So there's not a lot of them running but what is there is of excellent quality.
There's a ton of small stakes games at any given time which I suspect are the ones that most of my readers will be starting out at.  The games start at one and two cent no limit, which is the smallest stakes possible.  If you prefer limit, they start at 2 and 4 cent blinds.  Sit and go tournaments start at $1 + $ 0.10 buy-ins.  As for their multi-table tournaments, you can play one of their many freerolls, or buy in for as little as one cent.  So they definitely are out to make sure new and smaller players are well taken care of, and the games at these micro stakes are popular enough that you'll never have any trouble finding a game.
There's also plenty of action at the mid stakes as well, especially at the 6 max tables.  There's less full ring action at the mid stakes than at many places but there's still usually a few tables running at any given time.  If you're a multi-tabler, then you probably prefer 6 max anyway, as if you're looking to get in more hands per hour per table, this is the ticket to that of course.  While you don't just want to limit yourself to a single site, if you were just going to play at one, then 888 Poker should have more than you can handle.
The multi table tournaments are very popular here and there's a ton of smaller buy-in ones in particular, quite a bit more than you normally see elsewhere in fact.  888 Poker in general is pure heaven for the smaller player and those just starting out.  As you move up, or if you're already there, you're really going to like things all the way to the top here as well.  I don't know if there's a single poker room that the players are so consistently bad at regardless of the level, which probably has a lot to do with the fact there's so many casino gamblers that play here.
With sit n' go's, there's a good amount of them at the lower buy-in levels, although things do start to thin out quite a bit at the higher ones.  What is there though is of excellent quality, and if you really like sit n' go's as I do, these are definitely worth checking out.  Although sit n' go's have never really caught on at 888 Poker to the extent they have at some other popular poker sites, as is the case with all the games they lay out, the softer competition here makes pretty much every game worthwhile.  The sit n' go's here are particularly easy to beat and might be the easiest to win money at anywhere.
888 Poker's Welcome Bonuses
For starters, everyone who registers with them automatically gets $8 deposited into their account.  While this might not seem like a lot, on the other hand you don't even have to put any money in to get this.  If you're new to real money poker, this can be a great way to dip your feet into the pool without even having to risk any of your own money.  If this is the case for you, I strongly advise that you start out at the lowest stakes, so that you can get some good mileage from this and get a feel for how things play out at real money.
Another reason why this makes more sense is that the competition is at is easiest at the lowest stakes, with a lot of brand new players like yourself playing them.  Until you can beat these micro stakes, you don't even want to consider playing higher, as you should be looking to start at the bottom and move up.  Regardless of your choice of preferred game and format though, 888 Poker makes things easy to find tables at their lowest levels with a dedicated section of their site geared toward beginners, where you simply click on the link corresponding to the type of game you want to play and it then displays all of the available games in that format.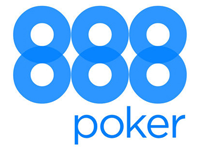 So there's absolutely no reason to wait to sign up with 888 Poker through our link, even if you don't have any money to deposit right now.  With their being ready to give you free money to start out with, it becomes a total no-brainer.  I've seen these no deposit bonuses come and go over the years, and very few poker sites even offer them, and those who do very often only do so for a limited time.  So you don't want to miss out on this, even if you are ready to deposit now.
For those who do have money to put in, 888 Poker will be doubling your initial deposit up to an additional $400 of free poker money.  So the more you deposit, the more you get, up to the max of $400.  They release your bonus money in small bites as well, and every time you collect just 100 bonus points, you get another $10 in bonus money put into your account.  This all happens automatically, so all you have to do is go ahead and play, and with every hand you play, you get points, and before too long you've cashed in the whole thing.
You don't even need to remember a 888 Poker promotion code, as all you need to do is sign up through our link and you'll automatically be eligible to receive the bonus deal.  888 Poker is out to make things as easy as they can for you, and they even have a bonus meter above your table to tell you how close you are to collecting your next $10.
As well, just for making your first deposit there, you also get a free ticket to seven different first depositors freerolls.  These aren't just like other freerolls though where anyone can enter, they are very exclusive and only first depositors are allowed to play at them.  So your chances of cashing in are greatly enhanced.  You also get a free seat at an even bigger freeroll, limited to recent depositors in general, and you also become eligible for a seat at these each time you make a further deposit.
888 Poker Reward Program
For years, the reward program here has been nothing much to get excited about, where you get a few extra bucks here and there but that was about it.  They've recently transformed the entire site and one of the things they've really improved is their rewards program.  This was one of several things that had lagged behind a lot of other poker sites, however as with the other recent changes they've made, they've gone from mediocre to outstanding.
Every player has a personal rewards page set up for them where they can check their points.  They also offer different status levels where the rewards increase with each successive level.  You can check on your status and your progress toward the next level from both your rewards page and in the lobby as well.  The levels are:  Blue, where you start at, Bronze, which you can easily reach once you get going, Silver, where the reward points are 2 times the normal points, Gold where they are 4.5 times the normal points, and Platinum, where you get 9 times the normal reward points.  There are also two yearly statuses you can achieve, which are VIP, 13.5 times the normal points, and the ultimate, VIP Diamond, where you get 18 times the normal points.
There's also exclusive freeroll tournaments that you gain access to as you climb up the levels, anywhere from $15,000 worth of freerolls a month for Bronze players, to $29,000 worth for Platinum and above.  Each level requires a certain amount of status points in a given month, so the more you play, the more you earn, the faster you move up, and the more you get rewarded.  Your status points get converted to reward points according to the multiplier for your level.  For instance, 1000 points gets you $10 if you're a bronze member, but you can get up to $180 for the same amount of points at the highest level.  So it really does pay to play more at 888 Poker.
Unlike other deals at other poker sites, the points that you collect to free up your bonus aren't the same points you earn to get rewards.  So while you're collecting your bonus, you also earn reward points at the same time.  I don't know of anyone else who lets you do that, and this means that while you're trying them out it is doubly good.  I also really like that you get paid in cash for these points, rather than having to order merchandise you may not even want, as is normally the case.  Nothing beats cash money.
888 Poker Software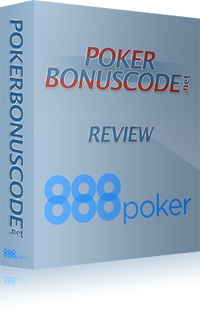 Over the years, the software here has been nothing to scream about, to say the least.  I really didn't mind it that much and eventually got some custom mods to at least make the thing look attractive.  With their recent big update though, they've gone from well behind the pack to well in front of it.  888 Poker's current software is now clearly the best in the business in my opinion.
This is the first site in the business who let you fully customize the thing, including selecting from a number of cool table mods, and a genuine full color card mod.  If you've ever played with a full color deck, you know how much easier and better it is than the standard one which hasn't changed in a few centuries at least.  I'm not talking about the standard 4 color deck, which is way old fashioned now, I'm talking the full card being of a certain color, which is what you want.
Everything about 888 Poker's software is state of the art and the search and filtering functions are outstanding as well.  It does take up a fair bit of resources but that won't be a problem unless you have a real clunker for a computer, and if so, you really need to update your hardware.  What they've done though is spend a lot of time looking at what everyone else is doing, take the best of that, and make it better.  I'm pretty fussy when it comes to stuff like this and they have definitely exceeded my expectations with this update and what's even better is that I know that they will work to stay ahead of the curve in the future as well.
888 Poker Promotions
There's always a lot going on in terms of promotions at 888 Poker.  They don't just feature the tired old stuff here, as they have the money to hire the best talent and this shows in every aspect of their site, including this one.  For instance, with "The Big Deal,' they offer several nice offers which can earn you free money towards online shopping, free poker money, and more, just for trying out certain games and the like.  These are all extra benefits over and above the normal goodies they offer you.  The deals change every day so it pays to stay on top of things and rake in the benefits.
They also have "teams poker" where you pick a sports team to win a match and if they win, you get entered in a special freeroll.  There is also all kinds of special 888 Poker tournaments that run here, including the $100,000 guaranteed Sunday Challenge, where you can buy in directly or earn a seat at one of their many qualifying tournaments designed to fit every budget.  You can also win a seat at the WSOP, a WPT event, and more.
888 Poker Deposit And Withdrawal Methods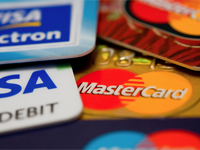 888 Poker offers a full array of deposit methods, as they always have.  Many of them are only available in specific countries, but they take the trouble of telling you which ones work where, which is certainly good to know and something most other poker rooms don't bother to do.  The available deposit methods that can also be used for withdrawals are as follows:  Visa/Mastercard credit and debit cards, Entropay Virtual Visa, NETELLER, PayPal, Moneta, Moneybookers, WebMoney, Qiwi Virtual Visa, and Enwire.
Methods that can only be used as deposits include Abaqoos, Boleto, ClickandBuy, Dankort, Diners Club, eKonto, Giropay, iDeal, Nordea, PayPoint, P24, paysafecard, POLi, Przelewy 24, SEB Bank, Sofortuberweisung, Swedbank, Ukash, Fundsend, DineroMail, Transferencia Bancaria, and Fast Bank Transfer.  For cashouts, they also offer free bank wires and bank drafts.  I've used their free wires for years and it's a very convenient way to get money right into your bank account hassle-free.
My Recommendation
I've played at 888 Poker for more than 10 years and in fact I've played more there than at any other poker site, so that should tell you something.  I love this poker site and that was even before all the big improvements that they've made to it recently.  It's an even more exciting place to play now.  I've also been strongly recommending it for years and have sent thousands of players there to try it out and have heard all sorts of great stories about how this has turned around people's games and have them now making money instead of losing it.
Everyone owes it to themselves to give 888 Poker a try and I can't think of anyone who shouldn't. Given that they are paying you to try it, 8 bucks up front, as well as doubling your initial deposit, even if you don't have money to put in right now, there's some free money sitting right there with your name on it, and all you have to do is step up and grab it while it's still there.  It's there right now, just click on our link to get started.
888 Poker Promotion Code 2023
888 Poker Offers Some Nice Bonuses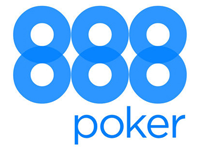 888 Poker, formerly known as Pacific Poker, was one of the very first poker rooms on the internet. Both their poker room and their huge online casino have been among the industry leaders all these years, and have widely been accepted as among the very best places to gamble on the internet. So with a poker room this experienced, they really know how to attract players, and that's well reflected in their bonus offers.
For Starters, We've Arranged For $8 Free Money For You No Strings Attached
Just about every poker room will give you a bonus for making your first deposit, but what about players who aren't ready to make a deposit yet and still want to try it out? Well for just downloading 888 Poker's software by visiting them through our special link, we've arranged for them to give you $8 absolutely free. You don't have to put any money in to get it, they just give it to you, plain and simple. This is real money that you can use to play at their tables and get a taste of the great games they have to offer.
The Next Step – Just Deposit $10 And They Will Give You $10 Free
You don't need a big deposit to cash in on 888 Poker's first depositors welcome bonus. Most sites don't even let you deposit $10, but at 888 Poker, they not only let you get started with such a small amount, but they will also double it for you and give you $10 free money to go along with it. This is great for smaller players and this is in addition to the $8 in free money that you'll get even before you make your deposit. So that's $18 in free money all together just for putting $10 in their site. All you need to do in order to collect this extra $10 is to collect 100 bonus points, which won't take you very long at all.
The More You Deposit in 2023, The More Free Money You Get From 888 Poker
Deposit $20 and get $20 in free money. Deposit $100 and get $100 free. 888 Poker will match your initial deposit and give you up to $600 in free poker cash when using our link and 888 Poker promotion code 2023. So the more you deposit, up to the maximum of $600, the more you get. Like all poker room bonus deals, you do have to collect a certain amount of points to cash in on your bonus. With some deals though you have to play enough to collect the whole amount or you don't get anything at all.

Wouldn't it be better to be able to collect it in small bites, adding money to your poker account as you go along? Well, that's exactly how 888 Poker has set it up for you. Each time you earn just 100 bonus points, they automatically release another $10 into your poker account, until you end up getting it all. You earn the bonus points at a faster rate than at some other poker sites, so it won't take you long to get the whole thing.
They don't even put a time limit on this as they do at pretty much every other poker site, so there's no urgency to play more than you perhaps would want to.
You Need A 888 Poker Promotion Code in 2023
Unfortunately, 888 Poker is not out to make all of this as easy as they can for you. Just visiting them through our special link alone ensures you will be signed up for their $8 in free poker cash. To be sure that you will also be eligible for our improved initial deposit match up to $600 (that's $200 higher than you would normally get), you will have to use our dedicated 888 Poker promotion code "600MAX". And if you have already downloaded their software as we speak, you must even stop the process, and uninstall the software from your computer. Once done you will have to clear your browser's cookies, and download 888 Poker again using our special tracking link – if at least you don't want to end up with the mere $400 bonus regularly advertised.
Furthermore, they also track your progress for you where at a glance you can see exactly where you are at in terms of how many bonus points you have and how many more you need to collect your next $10 in bonus money. You don't even have to look this up, as they put your bonus meter right above your tables and it updates in real time. As you can see, 888 Poker really knows what they are doing and go all out to make things as easy and convenient for you as possible.

First Depositors' Freeroll
As soon as you make your first deposit with them, they give you a free ticket to not one, but a total of seven $500 first depositors' freerolls. These are limited to others who just made their first deposit, so you won't find a ton of players at them like at just about every other freeroll tournament, so your chances of making money at these are greatly increased. I don't ever play freerolls but I'd never miss a chance to play at one of these since your chances are so good.
If this all weren't enough, and it's certainly a lot more than other poker sites tend to give you, they also have another depositors' freeroll for you, and this one awards not $500 but $1000 in prize money. Once again, the field is limited to depositors, so your chances are good to grab a piece of the prize money.
888 Poker Rewards Program
From the moment you sit down and start playing for real money at 888 Poker, you'll start collecting reward points. You use these reward points to trade for your choice of a huge selection of goodies at their rewards store, as well as being able to use them to enter tournaments for free. They also offer 7 different statuses in their VIP club, and the more you play, the higher status you can achieve. Higher status means not only collecting points at a higher rate, but they also have some huge exclusive freerolls you can play in, for up to almost $30,000 in free money given away at these, with very small fields competing for it.
As well, unlike other poker sites, you aren't using your reward points to free up your bonuses. The rewards points are tabulated separately from the bonus points, so as you're working on collecting your bonuses you're getting reward points at the same time.
You can check on both the number of reward points you have and your status for climbing up to the next rank in the VIP club at a glance, and every player with them, in fact, has their own personal web page where all this information and more is ready to be viewed anytime.
Not Ready To Make Your First Deposit Yet? Grab Your Free $8 Right Now
There's absolutely no reason at all to wait to register at 888 Poker, even if you don't even have as little as $10 to deposit with them right now. You want to make sure that you don't miss out on the free $8 no deposit bonus that they have for you. You can't be sure how long this deal will last, and to be honest I've seen these only last a limited time at other poker sites. So why take a chance here, since there's no good reason to anyway. If someone wants to give me free money and the only thing I need to do is hold out my hand, well that's exactly what I'm going to do. I know you feel the same way. Click on our link and grab this while it's still available.
Lock In All These Great Offers Right Now In Fact
By registering with 888 Poker right now, you'll also lock in all of these great offers we have for you, including the $8 free money up front, the 100% match up to $600 in bonus money, the exclusive freerolls, and more. 888 Poker is definitely one of the very best places to play poker on the internet, and they are so confident that you'll agree that they are giving you all this just to try them out and see for yourself. There's no question in my mind though that everyone should give them a try, and all you have to do is click on our link and they will lead you through the very simple process of getting started.
888 Poker Tournaments
888 Poker Has Everything For The Tournament Lover
888 Poker has been around for a very long time, and their vast experience really comes to the forefront where poker tournaments are concerned.   No matter what variety of tournaments you like to play, 888 Poker always has a very good selection running at any time of the day or night.  Buy-ins start for as little as 1 cent, all the way up to $1000 + 30.
888 Poker makes it extremely easy to find exactly what you want here, and there's lots of choice to suit everyone's preferences and budget.
Tournament Lobby Options
888 Poker has a separate section of the lobby geared toward beginners, where the low stake game types currently running have their own section, including both sit and go, regularly scheduled tournaments, and available late registrations.  There is also a quick seat tab where you can select the type of tournament you want to play and it will register you in the next available one.  This is particularly handy if you like to play sit and go's.
There is also a favorites tab where you specify exactly the type of types you want, and it will display only those tournaments for you.  With so many tournaments going on at any given time here, this can be particularly helpful.  It will also save your preferences for you.  What I really like about this feature is, unlike other poker tournaments, you can use it to filter the games you want without having it effect the main lobby, so you can view all the games and view your filtered ones without having to change the filters around, which can be pretty annoying.
Speaking of the main lobby, it allows you to sort according to several fields, and there's also check boxes at the bottom where with a single click you can customize which tournaments are displayed.  All of these features are available for cash games as well, and overall the lobby here at 888 Poker is excellent, and very easy and convenient to use.  I've been very impressed with every aspect of the new software here and they've gone from behind the times to clearly ahead of the times with a single upgrade.
Sit N' Go's At 888 Poker
I've been playing Sit N' Go's at 888 Poker for years, and they've always been among the easiest to win money at anywhere, and this is still the case these days.  The traffic at the higher stakes Sit N'Go's at 888 is fairly thin, although what action that is there is very juicy.  The mid stakes aren't as popular as you see at other poker sites of a similar size, but once again, they are fishier than you normally see even at some other softer poker rooms.  At the lower stakes, it's simply a bonanza, and there is always plenty going on and all with 888 Poker's trademark fishiness.
888 Poker offers a full range of Sit N' Go formats, including full table, 20 seater, 40 seater, short handed, heads up, double or nothing, all-in, deep stacked, triple up, on tilt format, final table simulation, turbo, nitro, and super turbo.  The double or nothing tournaments are especially profitable and that's actually a great tournament format to start out with, since the variance at them is as low as you can get.  Also, instead of the $1.10 starting buy-in that you see at most other sites, the Sit N' Go's at 888 Poker start at only 55 cents, which is great for players with smaller bankrolls who want to learn this format without risking as much money at them.
888 Poker's Freeroll Tournaments
The freerolls at 888 Poker aren't your run of the mill, everyone welcome, huge field and small prize pool affairs that you see at so many other poker sites.  Rather, the freerolls here are of the highest quality, with restricted fields and excellent chances for everyone participating to  have a real shot at some meaningful money.
The deal here is that when you have 10,000 people fighting for a just a few bucks like you see elsewhere, the value of playing in such a tournament is only a penny or two generally, and you might spend several hours at it.  So you're not going to build your bankroll that way, and you could play hundreds of them and not win any meaningful money in total..  So what you want here is very small fields and that makes these very worthwhile.
So just by making your first deposit, you get a free entry into not one but seven first depositor freerolls where they give away $500 in each of them.  They also run regular $1000 depositors' freerolls, where you get a seat to it not only when you make your first deposit with them, but with subsequent deposits as well.  You can even win a free seat to the $100,000 weekly challenge.  All of these tournaments feature small fields and all give you a real shot at winning.
There's also some nice VIP freerolls where you get to play in them based upon your VIP status, with higher statuses earning seats at bigger freerolls.  I never play freerolls generally but I'd never pass up on any of these, since they are much better than you normally find.
888 Poker Introduces The Team Concept To Online Poker
888 Poker's Team tournament formats is one of the most innovative things to come along in a while.  It's a multi-table tournament with a twist, you join one of two teams and half the prize money in the tournament is shared among the winning team.  So you not only to get to root for yourself here, you also root for your teammates and for your team, and there is extra money on the line.
So given that the tournament format makes things a lot more interesting anyway, when you add in playing on a team looking to get extra money for you and your team mates, this makes things even more fun.  This is something everyone should try out, and they have team competitions from anywhere from the smallest buy-ins to the largest, so everyone can participate in this.
Multi-Table Scheduled Tournaments At 888 Poker
Scheduled tournaments run for as little as a penny, so even players with the smallest of bankrolls can get involved in real money tournaments.  Ten cents will get you a seat at one of their branded merchandise tournaments where you can not only win money, but the top finishers receive 888.com wallets, t-shirts, caps, and more.  There are tons of tournaments in the 50 cent to a dollar range and there's a ton of action going on regardless of how little or how much you have to spend on tournaments.
They feature guaranteed tournaments up to $100,000 and even that one only costs $90 to sit down at, with other big tournaments having buy-ins ranging from $22 to $55.  They also run satellite tournaments to these events where you can win a seat to them for a very small investment if that's more to your liking.
888 Poker Live Event Tournaments
In addition, 888 Poker also offers satellites to major live poker events, where you can win a seat to a tournament and be flown off to such locations as Paris, London, and Melbourne to play for some huge money.  Satellites to these events start at $1.35, all the way up to $525, where only a few players register, with one winning a $14,000+ prize package.  The minimum entrants for this tournament is only two so you might be playing heads up for this if that ends up being the case.  In any event, there are some nice packages that are being given away and you only need a very small amount of money to take a shot at them.
In Conclusion
Poker tournaments are definitely an exciting and entertaining way to play poker online.  If you've played poker tournaments before, you already know this, and if you haven't, then you don't know what you're missing.  888 Poker certainly is one of the very best poker rooms to play tournaments at.  For smaller players, they offer a vast array of different formats designed specifically to meet all your needs.  If you're a larger player, you'll love the fact that the tournaments that run here are among the softest you'll ever see.  This means more success for you and more money in your pocket.
So combined with all the other great reasons that it pays to try out 888 Poker, including their free $8 just for registering, their doubling your money on your first deposit up to an extra $400, their cool new software, and more.  So you at least owe it to yourself to give this poker site a try if you haven't already, and all you need to do is click on your link and you're on your way.