Merge Gaming Network
Merge Is A Great Combination Of Many Poker Rooms
Poker networks have really caught on in popularity over the last few years, and in particular, have allowed a lot of poker rooms which would be too small to be viable on their own to team up with other smaller poker rooms and provide poker players with some great places to play.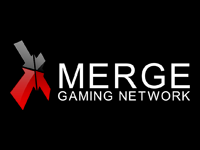 The best thing about this is that a lot of these smaller operations bring a lot of fish to a network, and that's especially true of poker rooms which are offshoots of sites which specialize in other forms of gambling such as sports betting or casino games.
The Merge Gaming Network features a lot of these kind of poker rooms, along with several other small poker operations that pretty much no one has ever heard of, but bring a lot of extra fish to the tables.
Once again, the real beauty of poker networks is that you don't have to play at these small poker sites to gain the advantage of playing against all of these fish. Since all poker sites on a poker network share the exact same tables, you can play at a top rated poker site such as Carbon Poker or Lock Poker and still play against players from a lot of juicy and relatively unknown sites.
In fact there are a total of three dozen different poker sites on the Merge Gaming Network and if you are a member of one of them you get to play against all of the players from all of them. So this is just like one big site in terms of the practicality of the matter.
Best Site on the Merge Gaming Network
Poker Room
Review
Match %
Bonus
Bonus Code
Description
We currently don't recommend playing on the Merge Gaming Network.
The Merge Gaming Network Offers Us The Best Of Both Worlds
So this really does offer the best of both worlds. We need to play at a poker site which has both plenty of traffic and is experienced and reliable enough to take care of us the way poker players should. The problem with this is that poker sites like this tend to attract a lot of the better players, so this kind of site takes care of a lot of our needs, but they tend to be too much on the tougher side in terms of the competition, which is definitely something we don't want.
On the other hand, there are some real fishy smaller rooms out there, which provide the soft competition we need, but don't have the kind of traffic that would make it worthwhile to play there, and aren't particularly experienced at all of the other stuff that the good poker sites are known for.
So when we play at esteemed sites such as Lock Poker and Carbon Poker, the flagships of the Merge Gaming Network, we get the very well run poker sites that we want, the traffic that we need, and the all important softness of competition that makes all the difference in terms of how well we do at the tables. So this is an ideal situation really.
Who Says Americans Can't Play Online Poker Anymore?
When most of the online poker rooms stopped taking Americans in 2007, there were still some who did, and the mass migration to poker sites such as Poker Stars and Full Tilt propelled them to the 2 biggest online poker sites in the world. Other poker sites such as Ultimate Bet and Absolute Poker also prospered.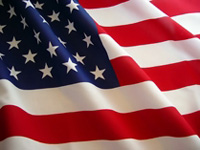 While these 4 poker rooms were the most popular places to play online for Americans during these years, all of them featured relatively tough competition. The Merge Network also took Americans during this time as well, although it didn't have near as much traffic and therefore most players discounted its value.
This was a mistake though and even back then when the traffic was lighter at Merge, it still was a much better choice as far as profitability went, and those of us who were really in the know took advantage of this. Instead of a whole bunch of sharks fighting over a few fish, we felt that a few sharks feasting on a lot of fish was the better way to go.
So when the big 4 poker sites which still took Americans either stopped taking them or got shut down completely, most Americans just gave up the game and figured that there weren't any good places to play anymore. This certainly wasn't a bad thing for us, as many of these players aren't the kind that we want playing at our poker sites anyway, particularly those who play a ton of tables and play a very tight game.
If you are very skilled you can beat these players for a little but for the most part they compete too much for the bad players' money that we ourselves seek. So if they think that poker networks like Merge and other poker rooms are too small for their tastes, then that's all the better for us.
The Merge Poker Network Has Really Grown Since Then Though
It's not that the traffic on the Merge Gaming Network was ever too light, but since Black Friday, their growth has really taken off and they are now one of the busiest places to play poker online period. Among the poker rooms left in the game as far as the U.S. market is concerned, Merge as been the poker room of choice by Americans who still want to play online poker.
Merge has simply refused to be pushed around by a foreign government. They actually stopped taking new U.S. players for a few months while they bolstered their operation to protect it from foreign interference, and since then have created some serious momentum, as more and more players now join them by the day.
Of course, you don't have to be from the United States to play there, and players from all around the world enjoy all the benefits of playing on the Merge Poker Network, but if you are from the U.S., your choices are very limited. Fortunately though, there is a first class poker site that you can play at, and one that is considerably better than the bigger sites that most people from the USA used to play at.
Merge has now become far and away the most popular and busiest place to play poker that accepts players from all around the world, including the USA, and is now among the busiest poker sites in the world, moving lately from the shadows into the number 6 position overall among multi country online poker sites. This growth is expected to continue as more and more players try out the poker rooms on the network and experience for themselves all the great things that they have to offer.
Merge Has A Lot Of Good Things Going For It
Aside from the fishy competition, Merge is also renowned for its great software. It features very nice graphics, along with a platform built with players in mind. It is very well laid out and easy to use, has a lot of customizable features, and is crisp and clean. Poker software isn't as big of a deal as some other things related to poker sites, but if you're going to be playing at a poker site, it sure is nice to be able to play on great software. Merge's software is among the very best out there right now.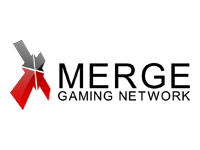 The poker rooms at Merge are also experts at processing your deposits and withdrawals, and especially due to the pressure that the U.S. government has brought to bear on some other sites, this has forced Merge to become even better at what they do in terms of payment processing to avoid this nonsense. So even if you are from the United States, the rooms on Merge and very willing and able to ensure that your deposits and withdrawals are all processed conveniently and promptly without a hitch.
As is the case with any poker network, you don't just want to sign up and play at any old room on it, in spite of every poker site on a network having exactly the same tables and player base. While one of the major differences between them is the color of their particular version of the software, there's a lot more to it than that.
Each individual poker room on a network is individually owned, which means that there are definitely differences between them as far as how well they take care of you. For instance, at the best poker sites on a network, they offer you some real nice welcome bonuses to get you to try them out, generous rewards to keep you coming back for more, and excellent customer service to make sure that you are always happy.
So this is definitely the case with our top recommendations on the Merge Gaming Network, which are Carbon Poker and Lock Poker. Both are excellent choices and you can't go wrong at all with either.
So to collect your very nice welcome bonus to try either of them out, and see for yourself why so many players have moved over to this great poker network, just click on our link to them and get started right now.