Bwin Poker Review
Bwin Poker
Website:
bwin.com
Bwin Poker Bonus:
100% up to $500
Bwin Poker Bonus Code:


Rating

9

/

10

Reviewed by

PokerBonusCode.net
Top Rated Sportsbook Also Offers Excellent Online Poker Experience
Bwin has been one the largest online sports betting operations since their inception back in 1997. Originally called Bet To Win, the name become abbreviated to simply Bwin in 2006 and remains one of the most popular and respected brands in the business, with over a million active members.
So early on, back in the dawn of online poker in fact, it occurred to the folks at Bwin that some of their sports bettors might be interested in playing online poker as well, so in 1999 they started Bwin Poker. This was before any of the popular poker rooms of today started out, and they became a trend setter as the game caught on in popularity.
They were also the first online poker operation to go public, all the way back in 2000, having their company listed on the London Stock exchange. They report not just to a small group of people living in some obscure location like just about every other poker room, and instead are responsible to shareholders and must abide by the rules of the stock exchange.
So you're dealing with a totally legitimate company when you deal with Bwin, which is a huge deal, especially these days with poker sites being shut down left and right and their people even being accused of stealing hundreds of millions of dollars in players' funds. By the way you'll never see me recommending any of these lesser managed poker rooms here on this site, and in fact I've stayed away from recommending them throughout the years since the way they were set up already set off alarms for me. They were problems just waiting to happen.
So while you can be confident that all of the poker rooms that I recommend are well run and trustworthy, I've got a special place in my heart for publicly run poker companies, since everything is completely above board and out in the open. Bwin is among the select few that run their businesses in this fashion, so I definitely want to give them props and point this out to you, as at the very least a nice additional measure of trustworthiness and security.
As a matter of fact, the two main publicly run poker sites recently merged, with Bwin joining forces with Party Gaming to form Bwin Party. So this makes the company behind Bwin Poker even more solid, and in fact this merger resulted in significant improvements to both companies, and there's no doubt in my mind that this was a very wise decision on both their parts.
Bwin's Ratio of Gamblers To Poker Players Is Second To None
What really stands out for me here is the fact that, while some other poker rooms get a lot of their players from other parts of their operation, like casinos and sports bettors, none have the percentage of gamblers at their poker site that Bwin Poker does. As poker players, what we really want to look for is two main things, which are the percentage of bad players, or fish, at a poker site, and the extent of their bad play, or fishiness.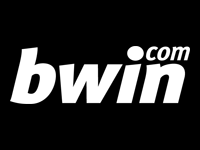 In other words, what the savvy poker player looks for is a lot of weaker players, and not only that, it's even more important that a poker site not only has a lot of losers but a lot of big losers as well, the kind that are willing to drop larger amounts there. So at some sites, a lot of them in fact, the bad players aren't really that bad, and they are pretty much relegated to the lower stakes. So while you may be able to kick some real butt at the small stakes, once you move up you tend to run into a lot more real poker players, and you will soon meet your match.
So what we really want is a poker site where there are plenty of bad players at all stakes, including the high ones. This requires the poker site to essentially be based upon a non poker culture. What I mean by a poker culture is a poker site attracting new poker players, where they start out at the small stakes and then as they improve they move up. So the higher you move up yourself, the stronger the competition, and the tougher it is to beat the games and win.
Now this phenomenon even has players who are good enough to play for a living afraid to move beyond the mid stakes at some poker sites, and we're talking professionals here, so they end up playing a huge amount of tables at their stake rather than less at a higher one. However, even top players like myself, who can beat these higher stakes without much trouble, still would obviously prefer playing against weaker competition at these stakes, simply because more winning can be accomplished.
So with poker sites that are non-poker culture based, they get the majority of their players from other forms of gambling. For instance, with their massive sports betting player base, the players at the poker room come not from looking to market their site to poker players, but from sports bettors wandering over and sitting down at the poker tables. They do not spend a lot of time studying the game, they aren't familiar with all of the latest poker theory and strategy, in fact the game that they know about is sports betting, and they are dabbling in poker on the side merely as a form of entertainment.
So Bwin Poker doesn't have to market to poker players since they have over a million sports bettors to interest in poker, so there's no need. So this really benefits them as they can save a huge amount in marketing costs, and from someone in the business I can tell you that some poker rooms spend a huge investment on this. In terms of the benefits to players, they can take these savings and focus on the poker room experience of their players and look to spend a lot more on things like promotions and rewards to keep their players happier, which is a great thing for us of course.
Much more importantly for us though, this process once again has us up against much weaker competition than at the poker sites which look to attract poker players. Simply put, if poker is a player's main game, then he or she will be much better at it than if a player takes a much more casual approach to the game and only plays a little on the side, and is just looking for a little extra fun.
Bwin Poker Also Offers Great Traffic As Well
If a poker site is overrun with a ton of good players who are skilled enough to play 16 or 24 tables at a time, and play well to make a living, well even though I can beat these people, that's not for me, and it's not for you either. This is one of the big reasons why you don't see me recommending these rooms to you, and a lot of my recommendations are in fact little diamonds in the rough so to speak. Bwin Poker though, in comparison, is one of the few sites which are big diamonds in the rough.
Once again, due to their very limited marketing to the poker world, most real poker players don't even consider them as an option, and many haven't even ever heard of Bwin Poker to be honest. That's great though, as these are the players that we'd rather keep out, at least in masses. Now you and I are poker players and we certainly want to take advantage of these unique opportunities to increase our poker winnings, but if too many of us get this idea, then the poker site might be overrun with sharks and the ratio of good players to bad might go down.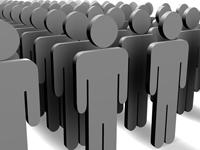 The beautiful thing about Bwin Poker is that there's no real risk of this ever happening, and the reason is once again that it is a huge sports betting site with a relatively small poker room in comparison, and they don't need to spend the millions that other large poker sites do in advertising to poker players. This will serve to keep most poker players in the dark about them, although in reading this review you will no longer be among them and will come to appreciate the benefits of a poker site like this.
While Bwin Poker certainly is small compared to the amount of people who bet on sports with them, it isn't small at all compared to other poker rooms, and their poker room is among the largest in the world. While they don't have the huge player base of a Poker Stars, no one else these days does either, and I'm pretty sure that you feel the same way as I do about playing against experts versus fish. I'd much rather play against the fish, since my bank account grows much faster. In the end that's what it's all about really. In your case it might even be a matter of stopping it from going down, which makes this decision even more important.
So there's lots of action at Bwin Poker, but as I've been saying, it's much more about the quality of the traffic than the quantity. Bwin Poker has both in very generous amounts, and is among the very best out there, if not the best, in this extremely important measure. In terms of practical purposes, there's lots of games running at any time of the day or night, and the games are the soft ones that we prefer, or at least should prefer. That's exactly what we are looking for in a poker room.
Bwin Poker First Depositors Bonus
To welcome you to their poker site and to also provide you with a nice incentive just to try them out, Bwin Poker will be doubling your initial deposit, up to an additional $500 free bonus. Then, as you play there, they release your bonus part to you every time you earn enough points to receive $10 of it. This continues until you've collected the entire amount, which really doesn't require a lot of effort. However, they are paying you to try them out, so you're expected to give them at least a fair shot before you get paid all of the bonus they are willing to give you.
Not everyone of course has the $500 to start out with to get the maximum bonus, and if you don't, that's fine, just put in what you have and get that doubled up. To make it easier for you, Bwin Poker has split their bonus offers into three separate packages. All of them end up matching your deposit and thus doubling your deposit, but in addition to the 100% match up to an additional $500 that we just spoke about, they also have 100% match up to an additional $250, and 100% match up to an extra $100.
Now these offers may look similar, but the great thing is that with these smaller maximums, Bwin Poker has made it even easier for you to collect the smaller amounts, by lowering the points per dollar requirement. And, unlike many offers, you don't have to write down or remember special Bwin Poker bonus codes, as we have separate links to them according to the offer that you choose, and all you have to do is click on the corresponding link to be automatically entitled to your chosen deal.
So choosing the right one now becomes a very simple matter. If you're depositing over $250 then you choose the up to $500 deal. If you are putting in more than $100 up to $250 then you choose the up to $250 offer. If you are going to deposit $100 or less, then pick the up to $100 deal. So once you decide how much you are going to put in, just click on the corresponding link in this review.
Bwin Poker School
The poker school at Bwin isn't as good as you see at some poker sites, although that's not really a bad thing. You don't really want poker sites looking to educate their players too much, and if you're really looking for some top notch poker lessons, you're far better off getting a subscription to one of the better video poker sites than looking to learn anything of any real value at the poker schools of any online poker site.
Bwin's Poker School really just covers the basics, to get their players knowledgeable enough so they can sit down at a table and play. That's all you really want to see happen actually, and this makes it much more likely that we will keep the real poker skills to ourselves rather than having our poker room share too many with their run of the mill players. This is particularly important given that so many casual players play poker at Bwin. So while Bwin's poker school is far from exciting, that's a good thing actually.
Bwin Customer Support
Bwin has many years of experience dealing with a lot of players, and they have maintained their huge player database all through these years, so that tells you something big right there as far as how well they take care of their players. Especially in the highly competitive business of sports betting, where there really isn't a lot of difference between betting sites as far as the odds that are offered go, it really comes down to the level of service one site provides over another.
So it's no surprise really that given that Bwin is one of the largest sports betting operations in the world, their customer support and service is world class as well. This dedication spills over to the poker side of the business as well, and they are committed to ensuring that every player is taken care of as they feel they should be.
Bwin Poker Software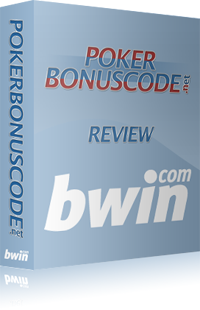 Some poker sites don't spend enough on their software, and this isn't something that they can hide. Although most poker sited do pretty decently in this regard, and it isn't a real big issue anyway, as there are several factors that go into deciding which online poker rooms to play at that are far more important, it's obvious that Bwin Poker has plenty of prizes to throw around at everything, including their software. The graphics are excellent as is the functionality and game play. The software here is among the best out there in fact.
Bwin Poker Rewards Program
At Bwin Poker, your welcome bonus is just the start. Once you've tried them out and come to the easy conclusion that this is certainly one of the best online poker rooms around, they continue to reward you for your play there and your loyalty by awarding you Market Points. In fact, they start you out with 1000 market points even before you play your first hand with them, to give you a running start on taking advantage of the great rewards they will be offering you.
Then, each time you play a raked hand or pay a fee to enter a tournament, you collect more and more Market Points. Whenever you're ready to cash them in, you can redeem them either for merchandise in their store, for free tournament entries, or even for cash. If you've read some of my other reviews, you know how much I like cash, and how much I appreciate poker sites that let you take a bonus right in your account as your reward. However what rewards you claim is perfectly up to you, but in any case you can be assured that you'll be receiving some nice goodies just to thank you for playing poker at Bwin.
Bwin Poker Special Tournaments And Promotions
There's way too many things going on at Bwin Poker to even list here, and the range of special promotions and other events changes all the time, so I'll just talk about a few of the ongoing ones that they have in store for you. Bwin Poker works hard at making sure that there's lots of entertaining variety to the normal poker play, which in itself is exciting enough, however these additional events and promotions certainly do add some real spice and excitement to playing online poker at Bwin.
Does playing poker tournaments with a guaranteed prize excite you? How about a guaranteed prize pool of over 3 million dollars? Is that a crazy prize to be giving away in an online poker tournament? You bet it is, but Bwin Poker does indeed deliver this much excitement. Perhaps you've imagined yourself on TV playing side by side with some of the world's top poker pros for multi million dollar prize pools at a World Poker Tour event. To get a shot at these and other huge tournaments at Bwin Poker, you don't need a huge investment. Bwin Poker wants everyone to have a chance at all of their big tournaments, and even if you just have a couple of bucks to spend, they have a way that you can look to earn a seat.
If you don't want to spend anything at all on a tournament but still want to shoot for a nice cash prize, Bwin offers twice daily $1000 freerolls where you can try your luck at and also gain some valuable experience if you're a newer player, without even having to risk anything.
Bwin Poker also features an array of interesting and unique variations to tournament poker, and while these promotions tend to change a bit here and there, there's always a good selection of formats which feature innovative twists to add a little more excitement to the game.
There are also several leaderboard type promotions, where you can watch yourself climb the ranks and test your skill against other players at Bwin. They even have one which pits teams from different countries and regions against one another and you compete not only for yourself but for your country as well. They even have a rookie challenge where new players compete against each other, being given free entries and the opportunity to win real prizes.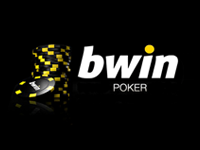 Like many poker sites, Bwin Poker also offers a refer a friend bonus, where you provide them with the names and email addresses of people that you know that may be interested in playing there. Then, with each friend that ends up trying them out, your friend not only gets the normal generous welcome bonus, they also get an extra $30 in poker bonus, and 15 free Euros to wager on sports. You also get the $30 and the 15 Euros as well, and that's for each friend. Imagine how much you could rack up with this deal!
This is just a small sampling of the extra fun and profitable stuff that Bwin Poker constantly runs to ensure that their players are kept as entertained as possible, in addition to providing us with the opportunity to earn extra rewards. All in all, Bwin Poker's array of ongoing promotions is second to none both in terms of variety and excitement.
Bwin's Standard Games
As I mentioned, there's lots going on at Bwin in terms of the standard games they offer, both in terms of variety, traffic, and stake level. Lower stake players will find plenty to choose from at their chosen game type, and there's also a very good assortment of mid and high stake action as well, as would be expected at a poker site which is among the world's busiest. All you need to do is check out what's running in the lobby, click on the one you want, and grab a seat.
Once again, it's not really about the quantity of the action, it's about the quality. If you had to pick one or the other, it's far better to play in profitable games, and it doesn't matter how many unprofitable ones a poker site has running at any given time, since you don't really want to be playing in any of them. However, ideally a poker site would have both quantity and quality, and that's exactly what you get when you choose to play online poker at Bwin.
Bwin's Deposit And Withdrawal Options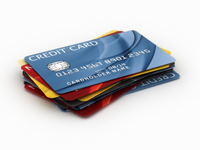 Very often, it is difficult to figure out what options you can deposit and withdraw at a poker site with, especially when it comes to withdrawals, where some sites don't even tell you what you can use until after you've deposited with them. This to me is terrible and I want to know what's going on before I get involved.
So at Bwin, not only do they have a very good assortment of both deposit and withdrawal methods, but they have a web page where all you do is select the country you live in from the drop down menu, along with whether you want information about deposits or withdrawals, and all of the methods are instantly displayed right in front of you, along with details about the option. It doesn't get any better or easier than this in fact.
Bwin's Other Forms Of Betting
In addition to poker, Bwin offers several other forms of betting, and the best thing is, you can play all of them all from the same account. Aside from their world class sports betting operation, they also offer a wide selection of other things to bet on. For instance, they offer virtual sports leagues, only these aren't just for bragging rights, they are for prizes as well. They also offer every casino game imaginable and some you haven't even imagined.
There are even several games of skill that you can bet and win on, where you're not playing against the house like you do with casino games, you're playing against other players like you do with poker, where the winner takes the prize. They also offer online bingo and backgammon for fans of those games. There's a ton of other things besides poker here and plenty of other forms of gambling for those of us who like to venture out of the poker arena for a little extra entertainment on the side. While some other sites offer other games, no one does it like Bwin.
Summing It All Up
Bwin is a first class operation all the way, from the top notch trustworthiness and reliability, to their generous bonuses, to their swarms of fish, to their state of the art software, to their award winning customer service, to their vast number of gambling options. If you are playing at another site, then you owe it to yourself to experience Bwin first hand, to fully appreciate everything they have to offer. If you're new to online poker, it's hard to imagine a better poker site to start out at.
Many players start out at the wrong site and often they end up starting with some real bad experiences, so it's extremely important that you get off on the right foot here, and Bwin Poker is certainly one of the poker sites that will have you putting yourself in the best position to succeed that you can. If you play online poker now and you've been less than satisfied with the results, why not give Bwin Poker a try and see what you are missing. Best of all, Bwin Poker will be paying you to try them out, and when you put that together with all of the great things about this poker site, it's an opportunity not to be missed. Just click on the bonus of your choice and you are on your way.
Bwin Poker Bonus Code
Not Just One, But Three Bonuses At Bwin Poker In 2018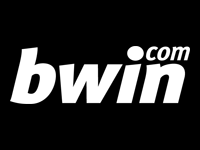 While other poker sites tend to offer one single bonus, using a one size fits all philosophy, the folks at Bwin Poker realize that depositors come in different sizes, small medium, and large. So they have structured their bonuses to fit all of these three categories.
The great thing about this is that if you are a smaller depositor, you probably play smaller stakes, or at least should. If you are a larger depositor, you probably play bigger stakes, and probably play more, so you will simply steamroll over the requirements to play off your entire bonus amount in no time at all.
However, smaller players aren't going to free up their bonus with the same speed if the requirements are the same. So Bwin has come up with a fairer system, and have structured their bonus deals in 3 different categories, so that you aren't penalized for the smaller size of your deposit.
So they have three categories – small, for people who are depositing up to $100, medium for those putting in up to $250, and large for those starting out with up to $500. These levels are structured to make it easier for you to collect the entire amount if you are playing smaller, which is definitely to your advantage.
So choosing the best bonus deal for you now becomes a very simple matter. All you have to do is to decide how much you are going to start out with, then select the Bwin Poker bonus 2018 deal that matches according to which maximum is higher than your deposit, but closest.
So for instance if you are going to deposit $100 or less, you will want the up to $100 deal. If you put in more than $100 but not over $250, select the up to $250 bonus offer. If you are putting in more than $250, then the up to $500 in free bonus money would be best.

Three Different Welcome Rewards At Bwin Poker
Not only does Bwin Poker give you a generous first deposit bonus, doubling your initial deposit up to an additional $500 in free cash, you also get 10 free entries into their Rookie Challenge tournaments. Now you may or may not be a rookie, but you can bet that a lot of the players who you will be going up against will be. So regardless, these Bwin Poker tournaments will be quite a bit easier to make money at and therefore more lucrative for you, and it will not cost you a penny to get a seat at a total of ten of them.
Bwin Poker also starts you out with 1000 Market Points. These are the points that they reward you with based upon your play there, and then you trade them in for a range of exclusive products, free tournament entries, and even cash. So when you put this all together, it's clear that Bwin Poker certainly wants to make their new players happy, and just for trying them out, they lavish you with all of these great gifts.
The More You Play At Bwin Poker In 2018, The Quicker You Get Paid
Once you get your first deposit in at Bwin Poker and start trying out the site, you will start collecting player points with every real money hand you play and every real money tournament you enter where you pay an entry fee. So the more you play, the faster you free up your Bwin Poker bonus money.
As you go along, Bwin Poker automatically tracks your play and pays out your bonus as you earn it. You do not have to wait until you free up the whole thing, as some poker bonus deals have you do, as Bwin gives it to you in $10 increments. So each time you collect enough points to get $10, they give it to you, until you have collected it all. In addition, they make the requirements easier for the smaller bonuses, so regardless of how big or small you play, you are well set up to collect all the free money you have coming to you without a lot of effort.
Here Are The Bwin Poker Bonus Codes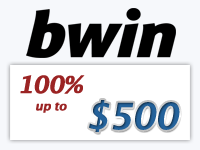 Actually, instead of giving you Bwin Poker bonus codes, which you would have to remember when you visit Bwin Poker shortly to claim your bonus, we have instead put together 3 separate links for you, one for each bonus offer. So just click here for the 100% match up to an extra $100, click here for the 100% match up to an additional $250, and click here for the 100% match up to an extra $500 in bonus cash.
So all you have to do is pick which deal is best for you based upon how much you have to deposit right now. The more you deposit, the more in bonus money you will get. So you want to dig deep and put in as much money as you are able. However, this doesn't mean that you should save up and wait, as the sooner you get started, the sooner you will get paid.
So No Need To Wait To Get Started At Bwin Poker
Why not get started right now by clicking on one of our bonus links and locking in the bonus they have waiting for you. Even if you can't deposit right now, by registering with Bwin Poker you will be assured of locking in your bonus. Have fun!
Bwin Poker Tournaments
Bwin Poker Has A Terrific Assortment Of Poker Tournaments
For those of us who love poker tournaments, Bwin Poker certainly has a lot of exciting things in store. They regularly feature everything from daily real money tournaments which are completely free to play in, right up to their huge weekly $200,000 guaranteed tournament, where you can shoot for some huge payouts. There is plenty of action in between, and regardless of your personal preferences and the size of your bankroll and budget, you will find everything you're looking for and then some at Bwin Poker.
Bwin Poker Runs Twice Daily $1000 Freerolls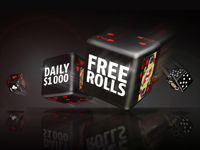 Two times every day, at 17:00 GMT and 22:30 GMT, Bwin Poker offers $1000 tournaments which are absolutely free to enter. Prizes are awarded both in cash and in free seats to bigger tournaments where you can win much more money. These tournaments are a lot of fun, and are especially great for newer players who are looking to gain valuable experience without spending a lot of money. You won't have to spend any with these, which is as good as that gets.
Since the prizes are real, players play for real, as opposed to free money games where there is nothing to win, and people just throw around chips like they don't care, which they very often don't. So it's no big deal to beat these games, and not only do you not learn anything of any value, it's actually harmful to you, as you will be playing way too loose yourself. With Bwin's freerolls, you will indeed get a chance to see what real money poker is like, since the prizes are very real, and while the players there aren't really very good, they are at least trying.
The current time in Londen (UK) is: 24-09-2023 05:08
24 September 2023 - Upcoming Tournaments at Bwin Poker

| Game Type | Start | Buy-in | Players | Date/Time (London) |
| --- | --- | --- | --- | --- |
Regional Daily Tournaments In Prime Time
Bwin Poker runs a total of ten regional tournaments, where residents of certain areas or countries can show down for some generous prizes. There are 2 tournaments for Canadians, 2 for Australians, 2 for Brazilians, 1 for Russians, and 3 for Europeans. All feature big prize pools, ranging from $3000 to $40,000 guaranteed. Buy-ins range from $5 + $0.50 to $100 + $8.
All of these run in prime time in the particular region that they are limited to. Since they are limited to particular areas, these tournaments are less likely to get enough players to cover the guarantee, which means, as always, Bwin Poker will be putting up the rest of the money, making it even more lucrative for everyone. It's also fun to compete against your countrymen to see who will bring home the national title of the day.
Bwin Champion Chip
This is Bwin Poker's premiere event, running every Sunday at 18:00 GMT, with a guaranteed prize pool of $200,000. This tournament used to be a $100,000 guaranteed tournament not long ago, but due to how much Bwin Poker as grown in popularity as of late, they decided to double the prize pool to make things even more exciting.
If you have $200 to plunk down for a seat at this big money event, then you can buy your seat directly. However, many players don't want to spend this much on a single tournament, yet still want to vie for the big money, so Bwin Poker offers a number of ways that you can win a seat. For as little as $1, you can play one of their many qualifying tournaments, and work your way toward the big event.
Bwin Poker's Highroller Series
For $500 + $25, you can compete with the best of the best of Bwin Poker to win your share of their guaranteed $50,000 prize pool. Although the amount of money that's up for grabs is less than the Champion Chip weekly tournament, there are a lot less players as well, so there's an even better chance of winning some big money if you can afford to play in this higher realm of tournament poker.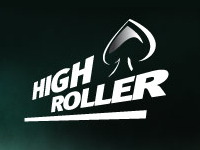 If this is too rich for your blood, and you still want to participate, Bwin Poker offers a much cheaper way in to the big tournament, where you can win your seat for a much more reasonable $5 + $0.50. Just competing for a seat in this big tournament is exciting enough, and if you manage to win one, the real tournament is much more fun.
Although the players at this tournament really are high rollers, unlike some poker sites, high rollers at Bwin Poker just means players with money to spend, and not necessarily elite or even good players. Bwin is primarily a sports betting site with poker on the side, and although the poker room is large, there are a lot of fish that play there, and quite a few have plenty of money to lose. So this makes a tournament like this, and all of their bigger tournaments in fact, quite a bit more lucrative for you.
Second Chance $100,000 Sunday Tournament
If you've played in the Sunday $200,000 guaranteed tournament and things didn't go quite the way you planned, and you ended up busting out of the tournament early, you will probably find yourself a little disappointed. However, if that happens, it's time to pull yourself together because at Bwin Poker, the fun never ends, and they have set up another huge tournament for you to play in that very night.
The second chance tournament features a guaranteed prize pool of $100,000, although it's likely to end up a lot bigger than that, since this one is a re-buy tournament. They only allow one re-buy and one add-on though, so you still need to be on your game, although this time, a little bad luck early doesn't mean you are out of the thing. This tournament might be even more exciting than the main event in fact, as you get a lot of people on tilt playing it who have busted out of the main one, which makes things even better as far as your chances of grabbing a huge amount of loot goes.
Bwin's Midnight Oil Tournaments
For those of you who enjoy late night action, every evening at midnight GMT +1, Bwin Poker runs its Midnight Oil series. For just $20 + $2, you'll get a shot at grabbing your share of the $4000 guaranteed prize pool. It might not even be that late where you live, for instance if you're from the Western Hemisphere, but for many players it is, and they may be on the tired side. I love playing later tournaments myself because the fields tend to be a lot thinner, meaning less people to beat to do real well.
Saturday's Euro GP Tournaments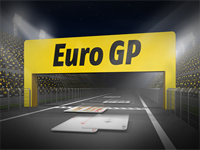 If you are home on a Saturday night, or at least when it's night in Europe, Bwin Poker is going to make it worth your while to stay home, with their $60,000 guaranteed Euro GP series. These run every Saturday evening at 21:00 GMT +1, and $150 + $12 gets you in on the action. By the way, this is just one of the many regularly scheduled tournaments that Bwin Poker runs, and in fact the tournament action runs non-stop 24 hours a day, 7 days a week, and there is lots to play regardless of how much you can spend on these tournaments, even if you're just limited to the smaller buy-ins.
Cannonball Tournaments
Speaking of smaller buy-in tournaments, Bwin Poker runs five Cannonball Tournaments a day, where it will only cost you $5 + 0.50 to get in on. These multi table tournaments start out fast and furious, with the first 6 blind levels flying by at just 3 minutes each. Then there's one 6 minute level, and the rest run at a much more normal speed of 12 minutes each.
So this starts out like a turbo and then settles down as many of the players are weeded out, and thus combines the best of both worlds. The great thing about this is that the full turbo events often come down to too much of a crap shoot as the blinds get very high, and a regular length tournament can take a long time to get to the point where things really start to matter. With the Cannonball tournaments, you hit the ground running, but once things are really underway, it allows for poker skill to determine who makes what.
Bwin Mad Tilt Tournaments
If you're looking to do some shoving to either blow off some steam or you just enjoy super fast paced action, with small starting stacks and rapidly escalating blinds, then Bwin Poker's Mad Tilt Tournaments are for you. You don't have to be on tilt, and to be honest it's always better if you aren't, but you can bet plenty of your opponents will be,
There are two different formats that are available for these. You can choose one of the ongoing Sit & Go's, with buy-in levels of either $1 + $0.20, $2 + $0.20, or $5 + $0.50. There are also 50 player scheduled Mad Tilt tournaments that run at various times of the day, with buy-ins at $2 + $0.20, $3 + $0.30, $5 + $0.50, and $10 + $1, all offering re-buys after 10 minutes, if you survive that far that is. You can be sure that the action at all of these is certainly fast and furious, and with so many people pushing so much, if you play your cards right the rewards can be very exciting.
B'Insider Tournaments
Use your Market Points that you earn simply for playing at Bwin Poker to purchase seats at one of their B'Insider tournaments. The prize pools available range from $500 to $20,000, and they even run a special tournament every two months with a whopping 10 million market points up for grabs. Bwin Poker even gives you 1000 market points as a bonus for making your first deposit with them, so you will be able to enjoy the benefits right from the moment you start playing there.
The Grand Series of Poker
If you prefer to take a shot at some real big money, and who doesn't really, then the Grand Series of Poker is certainly for you. This is the 7th year of the tournament series, and this time, there is a guaranteed prize pool of over three million dollars. If that doesn't get your blood pumping, nothing will.
This just isn't a single yearly tournament, it's a series of them, with 18 different main events and a lot more other ways to win some big money. It all culminates in the Grand Slam Final, where you can buy in directly for $5000, or do what most players do, which is to win your seat to it through one of their many ways to qualify for much more modest buy-in amounts. They even have a leaderboard promotion where you can win a seat to the big event that way.
World Poker Tour Events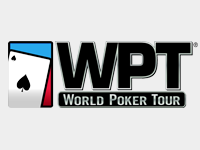 Bwin Poker regularly offers its players opportunities to experience the excitement of the World Poker tour. You can enter one of their daily qualifiers for as little as $2.20. Lucky winners will get treated to the buy in, plus a generous amount of money for travel, accommodations, and entertainment. You'll certainly be living the dream if you are fortunate enough to win one of these packages. There's really nothing like live big money poker tournaments, and if you've never played at one, you owe it to yourself to experience it.
Bwin Poker Nations Cup
Do you have what it takes to play for your country and perhaps lead your nation to victory in the Nations Cup? There's no need to even register for this, as every player at Bwin Poker automatically is tracked for this promotion. All regularly scheduled tournaments with buy-ins ranging from $1 to $22 qualify for the National Leaderboard of your country. The better you do, the higher you will climb the leaderboard. Are you one of the best players from your country at Bwin? Now is your chance to prove it.
Then, there is the completion between countries, where Bwin Poker gives away a total of $50,000, to be divided up among the participants according to how well they do in this competition. The better your country does, the more money you get. So it's both about making money for yourself and helping out your country and your countrymen, so this is a pretty exciting promotion indeed.
Lucky Dollar Leaderboard
Bwin Poker takes good care of all of its players, even the smallest ones, and their Lucky Dollar tournament promotion is definitely a good example of this. This leaderboard is exclusively for those who like to play the small buy-ins, and Bwin Poker runs their Lucky Dollar tournament each day, and for just $1 + $0.20, you can get in on the fun.
Not only do you win prizes at these tournaments, but Bwin tracks how well you do in them, and each month they award up to $1000 in extra cash to the best performers. By the way, if you've never participated in a leaderboard promotion before, it's a blast to see how you do versus the other players taking part. Usually, the smaller players get left out of these, as they can participate but don't really have any chance to win anything. However, with this one, it's only the smaller buy in players that are competing.
Bwin's Rookie Challenge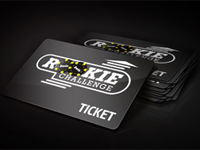 As a new depositor, Bwin Poker gives you an opportunity to compete against other new players in their Rookie Challenge. All players who earn at least 1 poker point are given 10 free entries into this series. You can also win more entries just by playing. You start at stage 1 and as you play in these Sit &Go's and look to move up the stages. The prizes get better as you progress, and eventually you get to play heads up at stage 4 for 3 free entries to a real money tournament. The prizes are modest with this but it's a great way for newer players to get the experience of playing in Sit &Go's for free and have a lot of fun while doing it.
Bwin Poker's Scheduled Tournaments And Sit & Go's
In addition to all of this great tournament action, Bwin Poker also offers an array of scheduled tournaments throughout the day, so there's lots going on to suit everyone's preferred buy-in level, game type, game speed, and so on. Whatever you're looking for, there's usually a tournament to suit your preferences right around the corner. If you don't want to wait, there are always Sit & Go tournaments waiting to fill up at any time of the day or night.
Poker tournaments in general are a very entertaining and exciting form of poker, and it's no wonder why they are far and away the most popular format around. Bwin Poker goes all out to provide their players with lots of variety and a lot of additional events and promotions to ensure that their players are well taken care of here. When you add in the fact that there are so many weak players that play at Bwin, in addition to everything else that this poker site has going for it, Bwin Poker stands as an excellent choice for the tournament poker lover.