Party Poker Network
Party Is the Pioneer Of Poker Networks
Poker networks are all the craze these days with the overwhelming percentage of poker sites being a part of one of the several poker networks out there. Party Poker started it all though years ago and originated the concept in the early days of online poker.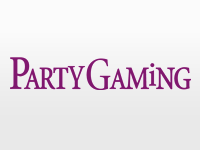 Back then, Party Poker was the undisputed king of online poker, and came up with the idea of extending their reach and increasing their player base by allowing selected poker rooms to join them. So the idea of the poker network was born.
Back then, these Party "skins" were for the most part independently owned, but as the years went on, Party Poker found that it was often challenging to ensure that these other skins were operated to the exacting standards that Party Poker had set for their own poker room, so they bought out some operations and eliminated some others.
This way, they now had complete control over the skins, as they owned them. So their quality control in the industry is unmatched, and these days when you play on a Party Poker skin you are assured of the same high quality experience as you would get playing at Party Poker itself.
Best Sites on the Party Poker Network

| Poker Room | Review | Match % | Bonus | Bonus Code | Description |
| --- | --- | --- | --- | --- | --- |
| | Party Poker Review | 100% | £500 | PBC500GBP | Best bonus for Party Poker |
Why Play At A Party Poker Skin?

Party Poker has consistently been one of the very best poker rooms on the internet since its inception, and in fact has constantly sought to improve the value of their poker room over the years. There's no question that Party Poker itself is an excellent choice among the Party skins out there. There's another skin that we recommend though as well, which is WPT Poker.
WPT stands for the World Poker Tour. Party Poker owns both the World Poker Tour and WPT Poker, so those players who are interested in both poker tournaments and the World Poker Tour will find this skin particularly exciting.
Party Poker itself offers many prize packages to WPT events as well, but WPT Poker's extra focus on the World Poker Tour makes it an obvious choice for those who want both the best in online poker that the Party Poker network provides, along with an extra dose of the World Poker Tour.
The Party Poker Network Has Recently Recommitted Itself To Being The Best
The Party Poker Network has always had one of the world's most popular poker sites, but recently, they have been working very hard to make their top rated poker network stand out even more and deliver even more value to their players.
If you've played on the Party Poker Network in the past, the first thing you will notice is how awesome their new software is. It looks great, and it plays even better than it looks. The configuration of the skin at WPT Poker is especially easy on the eye. This new software takes players from the old boring look that was very outdated and now gives us what may be the most user friendly poker software in the business. At the very least, their software is now as good or better than anything else out there right now.
Another big recent improvement is the restructured rewards program at Party. Like with their software, they had fallen behind some poker sites lately in terms of the increased generosity that some poker rooms had started to offer their players. The Party network refuses to be left behind in any area though, and responded with a huge increase in the amount of player rewards they offer.
Now, players on the Party Network get rewarded as good or better than the other poker sites out there, in addition to being able to take advantage of all of the other great things that this network offers. Unlike some other poker sites, the rewards program just doesn't mostly focus on the biggest players, and poker players of all stakes can get in on the fun and extra money that the Party network has rolled out for them.
The Biggest Thing About The Party Network Is Still The Fish
The Party Network enjoys the second highest amount of online poker traffic in the world. It has seen significant growth lately and now is second only to Poker Stars. The big difference between the Party Network and Poker Stars is that Poker Stars is overrun with highly skilled poker players, where the Party Poker Network's players are considerably less skilled on average.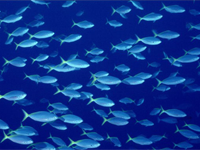 The better poker networks are finally starting to realize the importance of attracting a lot of weak players to their poker rooms in terms of its effect on the health of their operations. One of the ways in which they have been successful in maintaining this is by way of cross promoting poker to people outside the poker world, for instance to casino players, sports betters, and online bingo players.
So it's no surprise that the softest poker sites tend to attract a lot of these players, and end up with a considerably fishier type of player on average than pure poker site based sites. There has been an explosion of poker knowledge over the last few years and at some sites even the low stakes players have learned to play in a manner which at least reduces their exposure, meaning playing pretty tight.
Now most of these players still lose money, but they lose quite a bit less than your average bad player, who plays a looser and crazier game. So if we're looking to make money playing poker, which of course we are, then it becomes very important that we play at the fishier poker sites, such as the Party network.
Why Good Poker Players Stay Away From The Fishy Poker Sites
Fortunately for us, there has been a distinct strategy that has emerged among most of the world's skilled players that only works at poker sites with a massive amount of traffic.
In order to try to make a profit, players at these sites now look to play a mind bending amount of tables to make up for the fact that the games for the most part aren't even profitable anymore, and look to try to break even at the tables and use the poker sites' rewards program as their profit.
So among most of the skilled poker players on the internet, this has been the method of choice, even though with the fall of Full Tilt, there is only one poker site left that you can do this at anymore, which is Poker Stars. Poker Stars now has more "players" than every other poker site combined, although it's not that they have that many more players, it's that so many their players are being counted 16 or 24 times or more due to all the multi tabling going on.
So most of these players look upon other poker sites and networks as not having anywhere near the traffic that they need to play so many tables at once, and fortunately for us, this is true. It is absolutely fabulous in fact that these players are kept away for the most part from the Party network and the other networks we promote.
Now there are some other poker sites that are simply too tight even though they may not be very big, and once again, the main reason is that they attract too many good poker players and not enough fish. This has never been the case on the Party Poker Network though and in spite of the growth in traffic that the network has seen lately, this remains the case today.
The Smarter Players Know Where The Real Money Is Though
Luckily, there's a big difference between being a smart poker player and a smart player. I've been both playing and recommending poker sites since online poker started, and there's always been some significant differences between easy to win money poker sites such as Party Poker and some other sites where it's tougher to do well at.
So at these sites, players lose more if they aren't skilled, because they are playing against better players. Players who are skilled make less, once again because they are playing against better players. So you want to play against weaker players rather than stronger ones, regardless of your skill level.
So the smartest players will always choose the poker sites with both the weakest players and a lot of players in general, since it does you no good to have an account at a poker site which doesn't have enough action going on to be able to play what you want when you want.
When you put these two things together, which are lots of players and lots of fish, then you get the ideal poker site. The Party Poker Network has always had both, and remains an excellent choice for all online poker players who truly understand what makes a great poker site great, and want to put themselves in the best position that they can to do well at the tables.
The Party Poker Network Rates Very Highly In All Other Categories As Well
Party Poker hasn't been one of the most popular poker rooms on the internet of all time by accident. They have always sought to take care of their players in a way that meets and exceeds the expectations of their players, and lately they have ramped all of this up in their goal to be the best at not just a few important things, but at everything.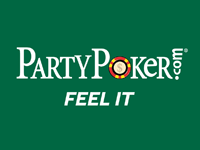 In this remaking of their operation, they have gone from being satisfied with all of the great success they have had over the years to not being satisfied at all until they have made their poker network the best out there period. This has always been one of my most favorite poker sites but lately they have really got things happening here and it's all clearly gotten even better.
Those who have never had an account at on the Party Poker Network certainly owe it to themselves to check out all the great things that they have to offer, and experience the Party difference first hand. Those who have played there in the past but not lately will be pleasantly surprised at how much better they have now made it.
Both of our recommended skins on the Party network have some generous bonuses ready for you. As a tip, if you've had an account at Party Poker before but have never tried out WPT poker, you wouldn't be eligible for the Party welcome bonus since you're not a new player there, but you may be able to collect one from WPT Poker, which is at least just as good of a poker site.
So in either case, all you have to do is click on our links to our top recommended rooms on the Party network, either Party Poker themselves or WPT Poker, and get ready for some of the best poker that you've ever experienced, run by people who truly have our needs and wants in mind.