iPoker Network
Why Play At A Poker Network?
Poker networks are a collection of several poker rooms that team up to share a common player network where each poker room on the network has the same tables and tournaments running. So in a sense the network is like a single poker site, with individual partners providing their players to the mix.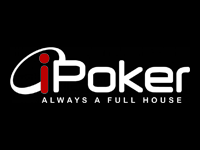 Poker rooms on a poker network also share the same software, with the differences being the color schemes that the various poker sites use. So this is why poker rooms on a poker network are called skins, as in changing the look of something by going with a choice of "skin" like you would do with various other software programs that you would use.
It has always been very difficult for a poker room to get off the ground, and over the years a few have managed to go it alone, but many did not make it. This is because it's hard to get traffic when you don't have it, and if there are only a few players who play at a poker site, other people will see their traffic as being way too thin and will choose more heavily trafficked poker sites instead.
So the idea of a poker network eventually came into being, where a poker room would invite some other smaller ones to team up with them. Most of the poker rooms on a poker network are too small to be viable on their own, but with access to the much larger player base that the network provides, people now become eager to play there.
Best Sites on the iPoker Network

| Poker Room | Review | Match % | Bonus | Bonus Code | Description |
| --- | --- | --- | --- | --- | --- |
| | | 100% | $50 | PBC1000 | Best bonus for Bet365 |
| | Titan Poker Review | 200% | $2000 | PBC2000 | Best bonus for Titan |
Why Choose The iPoker Network?
The iPoker Network, courtesy of Playtech, a stock listed gaming developers company, is the largest and most successful poker network in the world, and one of the busiest places to play online poker period. Anchored by Titan Poker and Bet365 Poker, two pretty large poker rooms in themselves, this top network also contains over 30 other poker rooms, and together they form a true giant in the online poker business.
One of the real benefits of a poker network is that they tend to have a lot softer competition than the poker only stand alone sites, and the iPoker Network is certainly no exception. Soft play is legendary at iPoker, having started out mostly as a place where sports bettors could play some poker on the side as well, and also attracting a lot more casual type of player than would play at a site like Poker Stars or Full Tilt when they were up and running.
The ideal poker room is one that both has a lot of traffic and a lot of soft competition, and the iPoker Network fits this bill perfectly. All of the smaller rooms bring real fishy players, and the larger ones have a lot of their players come over from their casino and sports betting operations, which adds to the softness of the competition there.
How well we do at a poker site is directly related to how good or bad the players are at a given poker site, so it's not hard to see why this is a real big deal for us and why I put so much weight on this when recommending a place to play online poker.
There are a lot of players who don't pay enough attention to this and suffer as a result. Those of us in the know, which now includes you since you are reading this, have profited immensely from staying away from the tougher online poker sites and focusing on the easiest ones.
The iPoker Network Really Has Your Back With This
Poker sites generally don't care at all about this stuff and are just out to get as many players playing there as they can, which is understandable. However, when you see a poker network go out of their way to enhance and preserve the fishiness of their network, this truly stands out and is very welcome to say the least.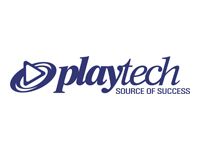 So when the iPoker Network stood up for its players and took the drastic and unheard of step to remove several poker rooms from its network in order to preserve the softness of competition that its players had come to expect and love, and giving up a significant amount of licensing fees in order to accomplish this, this really was a pleasant surprise.
I don't think that anything that a poker site or network has done has impressed me anywhere near as much as this move did, and finally a poker network really understands what is most important to us as players.
One of the big potential problems with any poker site is too many sharks coming over and making it tougher to beat the players there, and while in the case of a standalone poker room there's nothing anyone can do about it, one of the beauties of a poker network is that there is indeed something that can be done to preserve the value of playing there.
So since then some other poker networks have taken up this philosophy at least somewhat and this is fantastic news for players like ourselves who truly understand the huge advantage of bum hunting poker sites. We are fisherman, and we want to play where the fishing is best, and not just see better players beating each other silly where the only people that make money is the poker site from the rake, as is the case at some tougher poker sites.
The Breakup of Full Tilt Poker Really Benefit's the iPoker Network
One of the real fears when Full Tilt Poker got taken down a while back was that too many sharks might come over and overrun iPoker and cause the value of playing there to drop significantly. Those of us who understand what motivates these players though weren't worried, and as it turned out, this actually ended up benefiting iPoker tremendously.
While it was certainly true that Full Tilt was full of very good players, many of these regulars were from the U.S., and a great many of these players were accustomed to playing at a great many tables at once. So these players were forced to give up the game for now while they wait for regulation to take off in their country, but in any case, it's been several years since they were allowed to play at iPoker, so it didn't really matter.
So this left the players from other countries, and while they were all eligible to play at iPoker, the better players moved to Poker Stars, and while iPoker did received a fair number of players from them, they pretty all were of the weaker variety.
This wasn't unexpected at all, as if you are a multi-tabling freak, or if you are the type that gets sucked in by marketing hype, or don't really put much thought into choosing your poker rooms, then this is a mistake that you are very prone to make. This sort of thing has been happening for years, where those who consider themselves good players play at certain sites, and stay away from a lot of other ones.
This is absolutely perfect for us as we most definitely want as few good players at our poker sites as possible. It's not that there aren't some good players who play at iPoker, but the shark to fish ratio is far better than the more difficult poker sites.
iPoker Is The Place To Play If You're Looking To Move Up
If you are a newer player or are just plain struggling to stop losing money, iPoker, and in particular, our top recommended poker sites there, Titan Poker and Bet365 Poker, are ideal. First off, they have a beginners section which is limited to players who have signed up during the last 90 days. Never mind that you've been playing for longer than that, or even a lot longer, you can still play in this section for a full three months, and the players in the beginners section are ridiculously bad.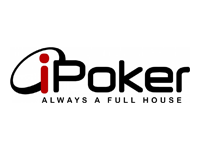 So this is a great way to start to build up your bankroll, by beating the crap out of fools at the poker table, and Titan Poker and Bet365 will also help you out with their extremely generous welcome bonuses, where they give you twice as much bonus money as other poker sites typically do. In addition to that, there's all kinds of freeroll tournaments running, including some nice ones which are exclusive to new players there, as an additional way of thanking you for trying them out.
Once you're done collecting all that, they continue to reward you for playing there. The biggest reward though is getting to play against all the fish that play at these outstanding poker rooms, as you'll finally get the opportunity to start making money for a change instead of losing money, and as you improve, you'll also be able to move up the stakes and start playing for some real exciting loot.
How far you go is up to you, but the biggest decision you'll be making in your poker career is to choose the right poker site to play at. It really doesn't get any better than iPoker though, and while there are some other great poker sites which I recommend, you don't necessarily need to play at just one, but this is one that everyone should have an account at.
So There's No Need To Wait To Try Out iPoker If You Haven't Already
So while all of the rooms on the iPoker Network are definitely good, only the very best make our recommended list, which are Titan Poker and Bet365 Poker. Both of these sites feature not only poker but a full selection of other popular online gaming such as sports betting and casino games. Both these rooms really know how to take care of their players and it's no accident at all that they are by far the top two most popular rooms on this network. So just click on our links to one of them and feel free to have a go!