Club WPT Coupon Code 2018
Club WPT Is A Great Deal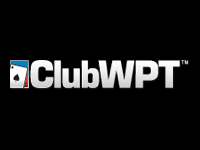 Club WPT is a fabulous new concept where players can play real money tournaments, as many as they want in fact, for a flat fee of $19.95 or less, if you go with the quarterly or yearly membership. Your membership gets you everything on the site in terms of their lessons, information, news, and other features, plus access to $100,000 worth of real money poker tournaments each month.
These tournaments aren't freerolls, as they are limited to Club WPT members only, so the fields are smaller than you would see in a freeroll, and the prize money is a lot larger as well. Members also can win seats at WPT live events, the kind of prize packages that you have to pay big money for the chance to win a seat at other poker sites. Your chance to win these huge prize packages are included in your monthly membership there.
Club WPT Poker Is 100% Legal In 2018, In Most States In The USA
The idea behind Club WPT was to come up with a way to offer online poker to Americans that was completely legal, no ifs ands or buts. The scheme behind Club WPT was to set it up as a sweepstakes deal, where your membership fee is for the content that they provide, and the Club WPT tournaments are presented as free contests offered to VIP members, much like Readers Digest does with their magazine and their sweepstakes offered to their readers as a way to earn free prizes.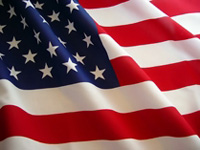 So this is completely within the law in states which allow sweepstakes. By the way, the content at Club WPT is significant, and not just something thrown in there to get around the law. There is a lot of stuff offered which is of interest to poker players, in addition to being allowed to play in their real money tournaments.
If you live in the following states, you are permitted to join. The states where players are accepted from are Alaska, Arizona, California, Colorado, Connecticut, D.C., Delaware, Florida, Hawaii, Illinois, Iowa, Kansas, Kentucky, Louisiana, Maine, Massachusetts, Nebraska, Nevada, New Hampshire, New Jersey, New York, North Carolina, North Dakota, Ohio, Oregon, Pennsylvania, Rhode Island, Tennessee, Texas, Utah, Vermont, Virginia, West Virginia, Wisconsin, and Wyoming.
Players from the following countries are also welcome to join Club WPT:
Australia,
Canada,
France,
the Netherlands,
United Kingdom.
So while many players at Club WPT are from the United States, Club WPT also has an international flavor to it, and you'll be playing against players from all over the world.
Get Extra Surprise Goodies in 2018 By Using Our Club WPT Bonus Code 2018
By using our Club WPT bonus code "CLUBBONUS", you will be eligible to get extra goodies that aren't even offered to the general membership. Club WPT isn't even saying what these extra surprises are, other than they are surprises, but for the couple of seconds it takes you to type in the 2018 Club WPT bonus code when you sign up for the VIP membership, you can't go wrong with this of course.
There's plenty of value with this deal already, which includes valuable coupons on dining, shopping, movies, attractions, travel, services, and more. Also included is free access to a variety of digital downloads such as ring tones, wallpapers, screen savers, and avatars.
There are plenty of free articles on poker strategy, and for more serious players, members get deep discounts off WPT Boot Camp, where you get face to face in person lessons from some of the world's best poker players. You also get a free online subscription to WPT Poker Magazine, and much more.
Of course, the main feature of all of this is the tournaments that you can play, and you can play in as many as you want. There are no buy ins here at all in fact, and you cannot lose money at any of these, since entry to them all is already included in your membership.

Use Our Special Club WPT Coupon Code "CLUBBONUS" To Try Out Club WPT For Free First
If you have any doubts whether or not the membership fee of $19.95 a month or less is worth it, then all you have to do is try out Club WPT for free for 2 weeks first. You do need to provide your payment details up front, so that they can bill you should you decide to stay, but if at any time during the 2 week free trial of their VIP membership you decide for any reason that you don't want to continue, simply cancel and you pay nothing.
So this lets you take this thing out on the road first, to make sure that your membership fee is well worth the money, although with all the great tournament entries that you receive, plus not having to worry about things like blowing too much money on buy ins, worrying about having to finish in the money to keep your bankroll going, or anything else that might trouble you, you're going to love Club WPT. This truly is stress free poker. What a concept!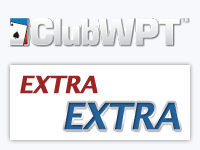 You can also start out with a basic free membership, which gets you access to some of the content, and upgrade to the VIP membership later on when you are ready. So even if you have no money now you can get your foot in the door here by registering with them, although you are going to want to get in on the premium content and especially all the great tournaments as soon as you can.
Just click on our link to Club WPT to get started, and don't forget to enter in our Club WPT coupon code "CLUBBONUS"!