Poker Networks
The Situation Before Poker Networks
Starting up a new poker room used to be a considerable challenge. First, a prospective poker room had to spend a considerable amount of money on designing their software, getting their structure in place, and getting the word out about their new site. This limited the number of people who could feasibly start one of these ventures, particularly due to the business risks involved.
Back when online poker was in its infancy, it was a lot easier to become successful with startup poker rooms, due to the relatively small number of competitors, and an exploding online poker market. So when such sites as Party Poker, PokerStars, Pacific Poker (now 888 Poker), Full Tilt Poker, and other such poker rooms started out, they were able to make a very nice go of it, as players would almost line up to give them a try.
Then, if the poker room was indeed an attractive one, they very quickly were able to build up a big enough player base to create the momentum that every poker room needs to get off the ground. In a way, new poker rooms are like airplanes, as without enough speed they will never take off, and will just sit on the runway.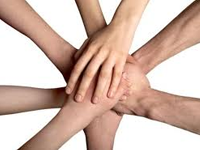 This situation can almost be seen as a Catch 22 if things don't go well right off the bat, as without players, no one wants to play there, and if no one wants to play there, a poker room simply won't get players. I've checked out numerous new poker rooms during this era and with a lot of them, there simply weren't many tables running to ever become interested in them, and in some cases there weren't any running at all.
Some of these poker rooms would offer players incentives such as no rake for a while, or even pay them a bit to play there. This often did not work though and before too long you stopped hearing about the poker room because they simply went out of business and disappeared from the face of the earth.
Any time a poker room goes out of business, that's bad not only for the poker room, and the few players who deposited there, it's bad for the industry in general. Players need to have confidence in the health of not only poker rooms but the industry in general, and when this view becomes compromised, it affects us all.
While those of us in the know may be aware that there always has been poker rooms of outstanding financial health and sustainability, there are always newer players who don't really know that much about what is going on, and may become frightened when they hear that some poker rooms go under. These new players are the kind of people that we need to keep the game healthy, so anything that tends to drive even some of them away is certainly not an ideal situation.
Online Poker Networks: Strength In Numbers
Some poker rooms like Party Poker began taking on one or two additional poker rooms, where they would share the same traffic and tables with the main poker site and pay a fee for the privilege. This increased the revenue of the main site so everyone was happy and this seemed like a great idea.
Several poker software makers took this idea and ran with it, and went to many successful sports betting operations, who were interested in getting into online poker as well but didn't really have the stomach to start up stand alone operations. Along the way, some smaller poker rooms joined the party and before too long, poker networks comprised of dozens of individual poker rooms started becoming a dominant force in the industry.
Now, poker rooms don't have to start out cold like they used to, and for a relatively small amount of money, can instantly have access to some of the largest places to play online poker around. In fact, among the top poker sites, only Poker Stars isn't part of a network, and many of the busiest places of today are a collection of relatively small poker rooms that together represent a huge amount of players and poker action.
Advantages Of Poker Networks
The biggest advantage of poker networks is that they allow for more choice as far as the different places that are worth playing at. The more competition there is out there, the better. Almost all of the literally hundreds of individual poker rooms that are on poker networks are too small to be able to survive on their own. So the poker network, allowing for all of these too small poker rooms to team up and not only survive but prosper, is certainly a good thing for everyone.
Even better though is the exceptionally fishy nature of many of the larger poker networks. It's not only that these networks bring more players into the game, they bring a lot of players from sports betting and casino operations who would probably not be in the mix if not for the complimentary poker rooms offered to them as a cross marketing ploy.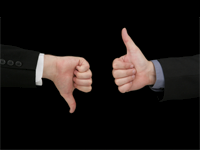 So this means that players who do not normally play online poker can be brought into the game, players whose familiarity with the game and skill level are significantly inferior to the run of the mill poker player. These non poker specialists are often well bankrolled and often do not mind losing a bunch of money consistently.
So it's not just that more fish are being brought into the market, it's that these fish do not often start out at the lower stakes and only move up when they improve enough, like you see at a lot of poker sites. Instead, their stake is more chosen by the amount of money they are willing to lose, and therefore you see fish at pretty much every stake at the better poker networks.
Disadvantages Of Poker Networks
Poker networks have a lot going for them to be sure, but like most things, there is a trade off involved, at least for the poker rooms themselves. Poker networks demand a fair bit of consistency across the member rooms, so there is less room for individuality and flexibility for the individual rooms.
This is generally a good thing for us, but it is true that this probably hinders the market at least somewhat, as it does reduce the level of competition out there. Poker rooms within a network offer fairly similar offerings, and generally don't compete very much with each other, at least not to the extent that you would see if they were separate.
For instance, often you are only eligible to receive a single bonus offer among the rooms in the network, which is designed to prevent people from simply wandering from room to room collecting bonus money at every stopover. The idea behind poker bonuses is to encourage players to try out a site, and when the same sites offer the same games and tables, the exact same ones, then it's not seen as trying out new sites.
Each poker network also has their own set of rules and operators may feel a little constrained by this from time to time. The operators of the network are looking to maintain consistency across the many poker rooms that are on it, so this really isn't anything that affects players in a negative way, although it probably serves to stifle innovation a bit in the overall online poker market.
For the most part though, if we think of poker networks as one big poker site, which is pretty much the case anyway, then this really is a big plus for the network owners, the rooms on it, and the players on it as well. Poker networks are here to stay, and that's definitely a good thing, especially when you consider that if not for them, there would be a lot less choice overall as far as where to play.