U.S. Poker Sites
The Death Of Online Poker In The U.S. Has Been Greatly Exaggerated
Up until recently, the U.S. government's best efforts to stop their residents from playing real money online poker really didn't even slow things down much. However, with the exit of huge poker rooms such as Poker Stars, Full Tilt Poker, and others, as a result of the huge crackdown known to the poker community as Black Friday, most people felt that online poker in the U.S. was finally dead.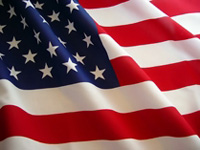 So this had most people thinking that they would have to wait until poker was finally regulated, meaning that certain states would start to allow it, before they could get back into the online scene again. The big problem with that is that even if a few states end up doing that, and it looks like a few will a little down the road, you would have to either live in one of those states or move to one of them to be able to play state regulated poker.
Plus, who knows what regulated poker will really look like anyway. If we look to France, who has had regulated poker for some time now, many players aren't happy at all with it, and in fact some are starting to revolt and go back to the non regulated rooms, due to the higher rake and less perks. If poker rooms are to pay hefty taxes in a regulated poker scheme, who do you think will ultimately suffer by this?
You Don't Have To Wait For Any Of This Though
Those players who are truly in the know are aware of the fact that there are still several very good online poker sites out there who still accept U.S. players with open arms. Even more importantly, now that the U.S. Department of Justice has finally called off the dogs and no longer see online poker as in violation of U.S. federal law, the pressure is now off.
Many have said that this decision now opens the door for state run regulated poker, and it does, people tend to overlook the important fact that this also opens things up for offshore poker rooms as well.
So while the challenge among those left standing after Black Friday has been to stay one step ahead of the U.S. authorities, this no longer is an issue. Just to give you a little background here, ever since online poker began, the U.S. felt that it was illegal by way of the Wire Act, and have tried to stop it.
The text of the Wire Act only prohibits sports betting though, and the courts have ruled that it does not apply to online poker, but this did not stop the authorities in the U.S. from still believing online poker was illegal. When the UIGEA came into effect, it prohibited financial transactions related to illegal online gambling, and it was the Wire Act that allegedly made it illegal. Interested in reading more about this topic? This site about U.S. Casinos is the one I recommend.
U.S. Poker Players Can Now Rejoice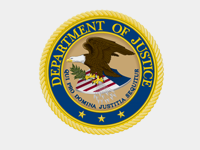 In December 2011, right before Christmas in fact, the U.S. Department of Justice had a big Christmas present for poker players. In a very surprising move, they admitted that they had been wrong all these years, and that the Wire Act indeed only applies to sports betting, and not poker. Therefore, there is no federal law against online poker, and for the first time ever, online poker is legal in the United States in states that do not have specific laws against it.
Most do not, so for the first time, players are free to play online poker without fear of interference from the government. Online poker sites are also free to offer online poker to Americans in most states without fear of interference, and in particular, the heavy handed tactics that they recently took against the biggest poker sites on the internet.
So The Online Poker Sites Left Standing Can Now Triumph In Victory
Those few sites who refused to be bullied by the U.S. government, and who stood their ground to continue to support and show their loyalty to U.S. poker players, have now emerged victorious. With most of the poker sites already out of the market, there are only a few good choices left, and those with a history of standing by their players from the U.S. have already been rewarded handsomely by increased business, and this trend is expected to continue.
The real bottom line here is that a lot of players from the U.S. have been a little gun shy about getting back into the online poker scene after Black Friday, or may have been reluctant to play online poker all along, perhaps mistakenly believing that it was illegal. Now that this has all been settled, and poker is seen by the federal government as legal for the first time in history in fact, there is absolutely no reason for anyone to be shy about playing online poker.
You'll Need To Know Where To Play Though
The only problem facing players from the U.S. these days is knowing which poker sites still left in the game are the best to play at. That's why we're here, to provide you with our expert advice and recommendations on the very best options out there for Americans these days.
So we've selected our list of the top 3 online poker sites which take players from the United States, which are Club WPT, Carbon Poker, and Lock Poker. So read on to get a review of all three, and then all you need to do is decide which one you want to try out first.
Best U.S. Friendly Poker Sites 2016
Poker Room
Match %
Bonus
Bonus Code
Description
Extra WPT goodies
CLUBBONUS
Official Club WPT bonus code
200%
$4000
THEFUTURE
Best Lock Poker bonus
100%
$1000
1480251
Bovada only accepts U.S. citizens
200%
$5000
CARBONPK
Improved Carbon Poker bonus
Club WPT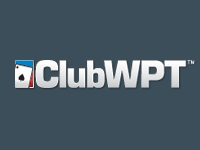 Club WPT is an innovative idea put together well before the recent decision on the legality of online poker in the U.S., but even though you can now play at any online poker site that will take you, WPT is still worth a very serious look if you enjoy playing larger poker tournaments. WPT by the way stands for World Poker Tour, so you know that this is a very prestigious and respected site.
Club WPT came up with the idea of getting around the alleged law against online poker by positioning their poker site as a sweepstakes, where for $19.95 a month or less, members get access to a variety of premium content, like an online subscription to WPT magazine, a number of other exclusive poker related articles, a savings club offering big discounts on a wide variety of goods and services, and more.
So the idea would be, technically at least, that members would be paying the membership fee for the content, and as an enticement, they would be offering "sweepstakes," much like Readers' Digest offers sweepstakes to get people to subscribe to their magazine.
The twist with Club WPT though is that their "sweepstakes" consists of unlimited access to over 5000 poker tournaments with real money prizes totaling over $100,000 a month. So as long as sweepstakes are legal in the state you live in, which is the case with most states, it's perfectly legal for you to be a member of Club WPT and play in as many real money tournaments as you wish.
With so many tournaments running, this means that members can play in as many as they want to and have time to play in. If you didn't ever need to sleep or do anything else, you could literally play in these tournaments 24 hours a day every day for just a flat fee of $19.95, which also includes all of the other premium benefits of membership.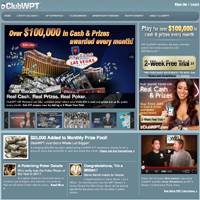 So the real beauty of all of this is you can just pay the membership fee, play all the real money poker tournaments you want, and never lose a cent. The game of poker then becomes wonderfully simple. You never lose, you only win. What you can win is not only money, but seats at World Poker Tour live event, with millions of dollars in prize money on the line, among other very nice prizes.
Many poker players are losing players and have to keep depositing more and more just to stay in the game. These losses can really add up over time, and while some players eventually improve to the point where they finally become winners, a great many never get there. So if you are finding yourself spending more than $19.95 a month on poker, or are tired of all of the bankroll swings that you go through, then Club WPT may be worth considering.
Being able to play as many tournaments as you want is also a tremendous value. If you only play one of the lowest tournaments out there, $1 buy in, every day, you've spent $30 a month right there, and won't have an opportunity to play for the big money and big prize packages that Club WPT offers you. And we're not even counting all of the premium features and benefits that membership in Club WPT gets you. When you put all of this together, it's no wonder why Club WPT is so popular.
If you are wondering whether you live in a state which qualifies for membership at Club WPT, here are the states from which they take players: Alaska, Arizona, California, Colorado, Connecticut, D.C., Delaware, Florida, Hawaii, Illinois, Iowa, Kansas, Kentucky, Louisiana, Maine, Massachusetts, Nebraska, Nevada, New Hampshire, New Jersey, New York, North Carolina, North Dakota, Ohio, Oregon, Pennsylvania, Rhode Island, Tennessee, Texas, Utah, Vermont, Virginia, West Virginia, Wisconsin, and Wyoming.
Club WPT also takes players from the following countries: Australia, Austria, Canada, Costa Rica, France, Germany, Italy, Switzerland, and the United Kingdom. So you don't have to be from the USA to take advantage of all of this, and there are a fair amount of international players that have also tried out Club WPT and love it.
Club WPT even offers you a two week free trial, where you don't put up any money until you are sure that this is as great a deal as it sounds. After that, you can cancel your membership anytime, although with so many benefits for so little money, there's no reason that you would want to anyway.
Lock Poker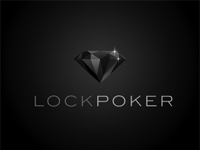 Lock Poker is the other flagship on the Merge Poker Network. There's no question in anyone's mind that the Merge Network is the premiere place to play online poker for Americans, and one of the very best places to play online poker period. It has risen from an off the beaten path poker network to one of the world's busiest, and all poker players owe it to themselves to give at least one of their top rooms a try to experience everything that they have to offer for themselves.
Lock Poker is one of the newer poker rooms on Merge, but they have quickly risen to become one of the most popular and respected rooms on there. Carbon Poker has for years been the top choice, but upstart Lock Poker has now become right up there with them in both popularity and quality.
One of the things that has made Lock Poker really stand out is that Lock Poker is a poker site run by poker players for poker players. First of all, Lock Poker is managed by a top online tournament pro, who has intimate knowledge of online poker and what online poker players want and need.
What's even more impressive about Lock Poker is how many online pros have come over to their poker site, not getting paid to do it like other poker sites do, but of their own free will, simply because they decided that this was the place to play at.
So players large and small have voted for Lock Poker, and in a big way. Players are free to join any of the over 60 poker sites on the Merge Poker Network, and many are pretty similar. What makes the best ones stand out from the rest is how much effort they put into their operation, and how important poker players are to their overall success. If you run a sports betting site with millions of sports bettors, and also have a much smaller poker room on the side, well the poker room isn't exactly going to be your main focus.
At Lock Poker though, poker is all they do, and they do it very well. They are poker players just like us, and they know the kinds of things that we want and need. So this alone makes a big difference in the way a poker site is run, and poker players readily notice this and are appreciative of it.
As is the case with Carbon Poker, we've arranged for a generous welcome bonus for you at Lock Poker as well, and it's a comparable 200% up to $4000 deal. Welcome bonuses are definitely a nice way to build your bankroll, and when you get paid nicely like this just to try out a poker site, you definitely want to take the cash. Once again, you get paid out your bonus money in $10 increments automatically, as you play there and rack up the player points.
If you are from the U.S., then it's even more of a no brainer, as there are so few good places to play nowadays that with or without a bonus, you need to be trying out these great poker sites. Lock Poker is a first class poker site all the way, which you will be finding out for yourself when you get there to try them out.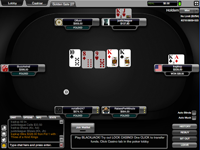 Like Carbon Poker, Lock Poker also has some very nice frequent player rewards, where even casual players can become VIPs and be treated like one. The more you play, the higher a VIP class you can reach, with higher and higher rewards becoming available to you, in addition to other perks.
One of the things that really stands out for me as far as Lock Poker's rewards program goes is how well they take care of all of their players, including those who don't play a whole lot. Their payouts at the lowest level are among the highest anywhere, and this also goes to show how important everyone is at Lock Player, from the biggest players to the smallest.
Lock Poker also offers its VIP players access to their own private vault, which adds not only an extra measure of security, not that it's needed, but it also provides you a place to stash part of your bankroll that you don't need right now and don't want to risk either.
Another thing that I really like about Lock Poker is their taking eChecks from players in Canada and the United States, where you can both deposit and withdraw right from your bank account. There's nothing more convenient than this, and in particular, with withdrawals, you can have your winnings in your poker account long before people at other poker sites get their check in the mail.
There's also lots of other options for both people from the U.S. and Canada, and for people from other countries as well. Should you need assistance, both Lock Poker and Carbon Poker offer excellent customer service, where operators are standing by 24 hours a day through live chat to provide the help you need when you need it.
All in all, Lock Poker is a first class poker room and knows how to take care of their players. If you don't have an account there yet, by all means take advantage of their nice bonus and give them a try. Just click on our special link to them, enter in our Lock Poker bonus code "THEFUTURE", and get started right now.
Carbon Poker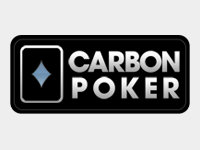 For those of you who prefer a more standard form of online poker, Carbon Poker is a top rate site who has been offering their players an exceptional poker experience for several years now. As one of the flagships of the popular Merge Poker Network, they offer their players access to a fairly large database of players on a network long regarded as having among the softest competition out there.
Poker networks have become very popular over the last few years, as they allow smaller operations such as sideline poker rooms at online sports betting sites and casinos to get in the game without having to deal with the growing pains of getting their poker rooms off the ground. Before this idea, most new poker rooms failed to get enough traffic to survive. You need traffic for people to play at a poker site, so it's like a Catch 22.
However, all of the over 60 poker sites on the Merge Network share all their traffic, so it's like one big poker site with all these different brands. The real benefit of all of this is that these smaller poker sites bring players to the network that otherwise wouldn't be playing online poker, and these players definitely tend to be fishier than you generally see at poker sites dedicated to just poker.
So many players who had been playing at sites like Poker Stars and Full Tilt became very pleasantly surprised at how much easier it is to beat the players at Merge. While there isn't anywhere near the mega traffic at Carbon Poker that there was at these huge poker sites, Carbon and Merge have recently grown into one of the busiest places to play poker in the world, and continue to grow by the day, as more and more players discover the benefits of playing there.
While some people think that you have to play a ton of tables at the same time to make good money at poker, they probably don't realize that the reason that they think that is that their advantages have been so thin at the tougher sites like Stars and Tilt that they simply can't make much playing a more modest number of tables.
However, at fishier sites such as those on the Merge Network, you run into a lot more weaker players and therefore don't need to look to drive yourself crazy with 16 tables or something all at once. Playing less tables also allows you to think about your game a lot more and therefore be able to improve it. You can't improve much playing the mindless poker that big time multi-tabling requires.
So while you will find it hard to play a ton of tables on Merge, it isn't really necessary, and in fact, the ideal situation is to play against more fish, play better, and make more money per hour. A lot of players in fact now see the loss of the big poker rooms as a plus, once they committed to changing their thinking a little and have tried out sites like Carbon Poker.
In addition, Carbon Poker offers you a generous welcome bonus just to give them a try, and we've arranged for you to get even more bonus money by using our special Carbon Poker bonus code, which is "CARBONPK". This will get you two times your initial deposit in free bonus cash, up to a maximum of $5000. So for instance if you deposit $100, you get $200 in bonus money, and so on.
Then, as you try out Carbon Poker, they pay you $10 every time you collect 250 player points, until you have collected your entire bonus. They do this automatically so you don't have to keep track of anything and all you need to do is play poker and watch more and more bonus money rack up in your poker account.
Then, once you've collected your welcome bonus, you will continue to earn rewards, and the more you play at Carbon Poker, the more you earn. Only a little play per month will earn you VIP status, and there are several levels which you can work up to, with each paying out higher and higher player rewards, meaning more and more free money in your account to reward you for your loyalty to Carbon Poker.
There's also lots going on as far as promotions go, and Carbon Poker kicks in plenty of their money as extra incentives to keep you coming back for more time and again. One of the things I really love about Carbon Poker is their regularly putting up a lot of their own money in their guaranteed tournaments, adding significant extra value to them. This is something very few poker sites end up doing, and it's by design, to show their players how much they are appreciated.
Regardless of whether you prefer cash games or tournaments, which type of games you like, and what stakes you prefer, Carbon Poker has plenty of great selection for you. Whether you are from the United States or from other countries, Carbon Poker also makes depositing and withdrawing easy and convenient.
Carbon Poker is a great choice regardless of where you live, and in particular, really stands out as far as the few good options still out there for Americans. Just click on our link to get paid to try them out, and don't forget to enter in our special bonus code, "CARBONPK", to get even more bonus money.