Revolution Gaming Network
The Potential Tradeoffs Of Poker Networks
The Revolution Gaming Network was born out of the vision of the people who run Lock Poker, who felt limited in what they could do for players being locked within a network so to speak, and simply wanting to do more for us but not really being allowed to do so to the extent that they wanted.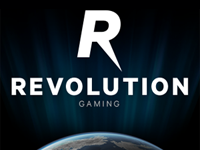 As great as poker networks are, they do involve a tradeoff of sorts. Bringing together a lot of poker rooms certainly benefits both players and the member poker rooms substantially. Most of the poker rooms on a network could not even survive on their own, and this gives them a chance to not only survive but prosper, in the company of many other poker rooms who pool all their traffic and offer players some great experiences that they would not be able to access otherwise.
A big part of all of this is allowing players to essentially play against the traffic from some very small but very fishy poker rooms that don't have near enough traffic by themselves to make a go of it. So you typically see dozens of poker rooms which no one has really heard of and no respectable poker player would even consider playing at, which have players who don't have much of an idea about selecting poker rooms or even what good poker consists of being attracted by these networks.
So when you add all of these smaller rooms together and you have a top rated poker site or sites on the network as well, which consist of excellent choices for real poker players and really know how to run a poker room, well that's truly the best of both worlds.
On the other hand, the premium poker room does become subject to the management of the owners of the network to quite a degree. Networks don't like too much variation between its member poker sites, and for good reason in fact, as they want players to enjoy a fairly high level of consistency among poker rooms.
However, if a top poker room on a network really wants to stand out from the other rooms on the network and perhaps even the other poker rooms on the internet overall, there can be some real friction here. This really hasn't been much of a problem up until lately, as the bigger poker rooms on networks bring a lot of traffic and are very valuable and poker networks do generally know what side of their bread is buttered and tend to be fairly accommodating.
Best Site on the Revolution Gaming Network
Poker Room
Review
Match %
Bonus
Bonus Code
Description
The Revolution Poker Network has been suspended.
Lock Poker Looks To Push The Envelope
The Merge Poker Network has enjoyed two large poker rooms for quite some time. Carbon Poker and Lock Poker have been bringing them most of their business since Lock Poker came over from the Cake Network. Carbon Poker had been very successful for a number of years and Lock Poker was the upstart room who had experienced a lot of growth recently due to their extreme focus on their players.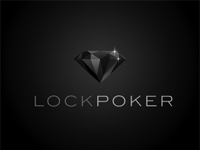 Lock Poker wasn't satisfied with what they had been able to provide to their players, even though they had one of the best packages out there on the top network offering play to all players around the world including U.S. players, as well as being one of the top networks in the world period.
So Lock Poker wanted to do more, and Merge wanted to limit what they could do. The whole matter boiled to a head with a huge tournament series that Lock Poker wanted to run, with Merge putting its foot down and saying no.
So Lock Poker didn't take no for an answer this time and left the Merge Gaming Network to set out on its own. They had enough players to make a go of it on their own, but that would involve exposing their player base to less than half the traffic that they had been accustomed to on Merge, which they didn't feel was acceptable.
Lock Poker Breaks Away From The Pack
Lock Poker had at one time been a member of the Cake Network, who they left to join Merge, and now things were to become full circle. They just didn't join the Cake Network though, they bought it. Lock Poker had become so successful so fast that they had the means to return to the place of their birth and make themselves king.
The Cake Poker Network had been struggling over the past little while. Even though they were the second most popular U.S. friendly poker network, and survived Black Friday intact, since then processing withdrawals to the U.S. had become more challenging, and they struggled more with this than the rooms at Merge.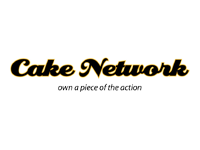 So this made the Cake Network at the time less appealing to U.S. players, who had to wait longer for their cash outs. Meanwhile, the people at Merge had figured this out a lot better, particularly Lock Poker who were well known for their superior payment processing with Americans.
So now with Lock Poker owning the former Cake Network, this has brought much needed relief to people who like to play on the Cake rooms but longed for better withdrawal times. With Lock Poker now at the helm, their expertise in payment processing, as well as their expertise in everything else related to running a poker operation well, will certainly benefit all of the rooms on this new network.
So Let The Revolution Begin
Lock Poker named its new network the Revolution Poker Network, and they did not come up with this name merely by looking to hype themselves. The plan here is truly to start a poker revolution, and when you look at the things that they have done already, it's a name that they are working very hard to back up, and they are making some big progress toward doing that already.
In earlier times, a small percentage of players, who tended to be the more active ones, got involved in a scheme called rakeback. So if you were in the know, you could sign up at a certain poker room and get on average a quarter to a third of the rake that you contributed. This was so good of a deal that many players only looked to break even at the tables and pocketed the tidy amount they got in rakeback as heir profit. Players that were already profitable made even more money.
What happened over time though is poker rooms and networks looked to ban rakeback as it was costing them more money, and money that they didn't want to spend. So the fun was pretty much over at most places. A lot of players weren't happy with this, and while poker rooms expended their VIP rewards program to try to make up for the lack of rakeback, it wasn't near as good.
Lock Poker Wanted To Give Their Players A Lot More
So Merge didn't allow rakeback, and Lock Poker wanted to give their players rakeback type rewards again, and not only to a select few in the know, they wanted to give these big rewards to all their players.
So Merge said no, but Lock Poker runs their own show now, so that's exactly what they did. Not only did they offer rakeback sized rewards to their biggest players, they offered an unheard of amount of 45% to its more active players. They also made sure that the smaller and mid sized players were well taken care of as well, and while the biggest players always get the most loot, they made sure everyone gets a generous portion, and one that other poker rooms can't even compete with.
Merge did have to try though as they now faced some fierce competition and had to up their reward amount in response to this huge move by Revolution Gaming, but the best they were willing to do still falls short of the reward level now offered by Revolution.
So rakeback was dead and now the Revolution Poker Network has not only brought it back, they have brought it back bigger and better than ever, and offer it to all their players. That really is a revolution in the online poker world, and one that their competitors really don't like, but their players really do like.
The Revolution Network Is Now The King
Given this big upturn in player rewards, along with the well known expertise of Lock Poker in running a poker room, it's no big surprise that their new network immediately took over the number one spot among U.S. friendly poker sites. It's not just Americans who are flocking to Revolution though, as players from other countries also want to get in on this mother lode of reward money.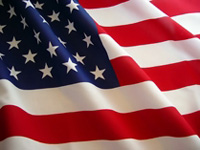 Revolution does rakeback the right way, and calculates it for you with every hand and pays it right into your account daily. Those of us who dealt with third party rakeback providers remember how much of a pain it was with some deals, where payments weren't always reliable and you weren't even sure who you could trust. Getting it right from the poker room itself is definitely the best way to go and a big advantage over the old way, not that the old way is even around much.
In addition to this, the level of competition at the Revolution Gaming Network is even softer than it is at Merge, since the old Cake Network has an even softer array of secondary poker rooms. Instead of having two good poker rooms and a lot of smaller ones like Merge had, the Revolution Network has only one premiere room attracting the good players, which is even better.
Merge by the way is down to only one premiere room, Carbon Poker, so this move was good for them as well in terms of their overall fishiness. So this was a move that everyone won with, especially with the now more generous rewards offered at Merge.
The relative level of competition is even a bigger deal than the level of rewards that a poker site pays out. It's all about how well you do, including both your results at the table against the other players out there and the rakeback or other rewards that you get. So if you get to play against a lot of players who are fishy, you obviously make more. When you get the highest reward payout out there on top of this, well things are even better. The Revolution Poker Network gives you it all.
The Revolution Poker Network Is By And For Poker Players
Lock Poker has been so well run and has stood out so much from all of the other U.S. friendly poker rooms that they have been the overwhelming poker room of choice among U.S. online pros.
The poker room itself is run by a top online pro as a matter of fact, and he's managed to attract a lot of other big names, who have come over not due to a sponsorship deal, but due to it being a great place to play. This says a lot more than any marketing campaign ever could.
So the revolution has begun, and while we've always loved Lock Poker, we love it even more now, and love the new network that they have created. This is the way online poker should be. Lock Poker wants to do more, and now they can do whatever they want, and we are certainly the beneficiaries of all of this.
So if you don't have an account as of yet here, you definitely owe it to yourself to check this all out.