Bodog Poker Review
Bodog Poker
Website:
bodog.eu
Bodog Poker Bonus:
100% up to $100
Bodog Poker Bonus Code:
1480251

Rating

7

/

10

Reviewed by

PokerBonusCode.net
Bodog Is One Of The Most Trusted Names In Online Gaming
Bodog has been offering online gambling since 1994, well before online poker became popular. They have been one of the biggest names in the business ever since, and offer not only poker but sports betting, casino, and horse racing. The poker end of the business is actually only a small part of the overall operation, even though it's one of the fastest growing poker rooms on the internet.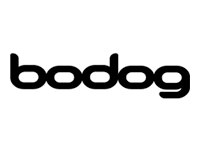 One of the things that really stands out at Bodog is the effort they have spent in building up the value of their brand. In fact, the owner of the brand, Calvin Ayre, has since franchised out the various components of the operation and all he owns now is the Bodog brand, although that is a very valuable property indeed.
It's only as valuable as the company's reputation though and there's probably no online gaming company that goes to the lengths they do in order to preserve it, which means only offering the finest online gaming experiences around and ensuring their players are always satisfied and well taken care of. With over 1000 employees worldwide, this is definitely their primary focus.
Poker, Casino, And Sports Betting All From The Same Account
For those players who not only enjoy poker but other forms of online betting as well will appreciate the fact that at Bodog, you can take advantage of all these different forms of betting all from the same bankroll. I'm not a fan of casino games personally as I like to have an edge when I bet, but I do appreciate that a lot of people find this entertaining, and who knows, you might get lucky and hit a real big score.
I'm a serious sports bettor though and really like being able to play poker with my sports betting bankrolls. That way I can have the advantage of being able to play at another poker room without having to maintain a separate bankroll for it. This is especially nice if the poker room has the kind of real juicy and profitable poker tables that they have at Bodog. If you have a mid size or smaller bankroll and you like to bet on more than one thing this becomes even more important, as you may not even have the money to do both effectively. Most players in fact don't.
The idea here, at least in terms of sports betting and poker, is that you never have your sports betting bankroll all in play, and only have a certain percentage of it wagered at any one time. So for instance you may look to only wager a quarter of it. You need the other three quarters there as if you didn't you'd be putting yourself at too much risk. So if you can use it to play poker, that's definitely a big advantage, as it's money that's just sitting there idle and you can use it to make extra profit at the poker tables.
Bodog Poker Is Populated With Mostly Sports Bettors And Casino Gamblers
As poker players, we know what sort of commitment and dedication that it takes to be a good poker player. Even if we're newer poker players, we're still poker players as opposed to something else. So it only makes sense that, given the choice, we'd much prefer to play against non poker players, who are simply looking for a little diversion from their normal game, and are looking for action and to gamble it up. We do have this choice and one of the best choices here for this is at Bodog Poker.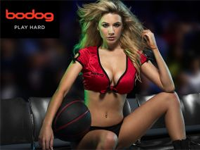 The overwhelming majority of players at Bodog are not poker players in any sense of the word, as this site caters to mostly other forms of gambling. Some of these other players do mess around with poker though, which is the great thing for us. So they will be playing way too many hands and paying you off time and again with your better cards. This is like old time poker before most players really knew what they were doing. For the most part, they still don't at Bodog Poker.
There are some other poker rooms out there like this, where it's a network full of sports betting and casino sites along with a few smaller poker sites mixed in. At Bodog, this mixture is as pure as it gets.
Now your success at poker will ultimately come down to one thing, which is how good or bad the people you play against are. Money is made from fish, it is not made against good players. Over time, you'll come out even against other good players if you're a good player, win a little if you're a great player, and lose various amounts if you're not good enough. Against fish, you'll do much better, even if you're a brand new player, since they are so much easier to beat.
Traffic At Bodog Poker
Like a lot of the best places to play poker online, the traffic levels at Bodog Poker, at least at the present time, isn't going to blow you away. However, one of the biggest mistakes that most players make is not understanding properly what role a poker site's traffic plays. While you do need at least a decent amount of traffic, as long as there is enough, then more isn't desirable, it's an excess and really isn't meaningful at all.
For instance, if you play one table at a certain game, and there are only three tables running of your game at a given poker site, well you only need one, and three is fine. However some people think you should have 50 or 100. That's just plain ridiculous. They might think, well you need the selection, but at the site that has only 3, all are probably good tables. At the site which has 50 or 100 running, all three of the tables at the smaller site might be more profitable than any of them at the bigger site. In fact, this is almost always true.
In fact, one of the things I really look for when choosing a poker site is their not having a ton of traffic. I know that all the big grinders will be staying away, the kind that play 12 or 16 tables, and play super tight, and while they can be beat, I'd rather play against people who will part with their whole stacks on a whim. So Bodog's traffic is on the lighter side, but that's actually a good thing, and it's quality that matters here not quantity. Bodog Poker has the quality you need.
Bodog Poker Game Variety And Tournament Fun
Bodog Poker offers a wide variety of different forms of poker, including limit and no limit Texas Hold'em, 7 card stud, 7 card stud hi, 7 card stud lo, 5 card stud, Omaha, Omaha hi, and Omaha hi/lo. They offer both cash games and tournaments, with the tournaments being particularly popular.
They offer a weekly $100K guaranteed tournament which is well populated with weak players, and it's definitely among the fishiest big money tournaments you'll find anywhere on the internet. You can buy in directly for $150 + $12, or earn your seat through one of the many qualifiers, starting for as little as $1.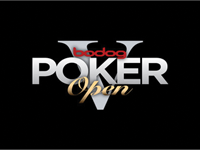 They also offer you a chance to compete in their week long Bodog Poker Open. The latest championship offered a total prize pool of $200,000, with $50,000 going to the winner, along with a $5000 watch, and all the glory that comes with winning this prestigious event.
Another popular tournament event is the King of the Felt competition, which rewards successful sit and go players with weekly prizes, and it's very easy to qualify. The winner gets to play the reigning king heads up for $1000, and you remain king until you get beaten in one of these matches. You can even win a seat at the 2018 WSOP if you're good enough and can keep your title for enough weeks in a row.
They also offer other ways to win a seat to the World Series of Poker, with many qualifiers running throughout the year. For as little as a dollar, you can take a shot at going to the world's biggest poker event. They have qualifiers designed to suit every budget, and the bigger the entry fee, the better your chances of winning the ultimate prize.
Aside from this, there is a very good selection of both cash and tournament tables running day and night at Bodog Poker, and even more importantly, your chances of doing well at them are enhanced by the softer competition that you generally find here, from the sheer amount of non-poker specialists that play at Bodog. Once again, it's quality and not quantity that counts, and the quantity at Bodog is decent, while the quality is first rate, which is a nice combination.
Bodog Poker Bonuses And Bonus Code
Bodog offers an instant bonus of 10% along with a matching bonus of 100% of your first deposit up to an additional $1000 in bonus money. So this deal is a little better than most, since you don't have to wait at all to get your hands on some bonus money to play with. Immediately upon making your first deposit, your 10% initial bonus becomes added to your account. Then, as you try out their site, more and more gets added until you have cashed in on the entire amount.
Every hand where you contribute to the rake and every tournament where you pay an entry fee collects you poker points, and 10 poker points works out to $1 in bonus money. They also give you extra player points just for time spent playing, something other poker sites don't do. They pay out the bonus in stages, rather than having you wait until you earn enough to get the whole thing, as they don't want to make you wait, and you don't want to wait either. Whenever you hit a new level, you get paid the corresponding bonus amount the next day. They give you 60 days to earn enough poker points to collect the whole thing.
There's no need to enter a bonus code to get this deal as we've arranged for you to get it automatically just by visiting them through our special link and signing up. Even if you don't have money to put in immediately, it's a good idea to go to their site and register to make sure you don't miss out on this offer. However, if you can deposit right away, you definitely should, as the sooner you get started the sooner you will get paid.
Bodog Poker Promotions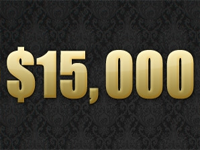 After you've finished freeing up your initial deposit bonus, you continue to collect poker points as you continue to play there, and these points can be redeemed for free entries into some nice tournaments. They give away $15,000 at these free tournaments every month, and while that might not blow you away, it will when you see how few people play at them compared to similar offers at most other poker sites.
With these premium freerolls, their value is the total prize money divided by the number of entrants, which gives you your expected value of playing. One of the beauties of playing at a mid size poker site like this is that you don't have to compete with a ton of other players for these prizes, and to make things even better, if you're a decent player or better you can expect to do much better than the average here. So this adds up to a nice bonus every month just for playing there.
Bodog Poker also offers a bad beat bonus which, in contrast to most other sites, doesn't require you to have a ridiculously strong hand like quad aces or kings to qualify. At Bodog the cut off is a full house, aces over kings, meaning that this will happen much more often than the usual bad beat payoffs. They also have a royal flush bonus where you can really cash in whenever you get the king of poker hands. I've had several of them over the years but didn't collect since it wasn't at Bodog. If it was, I would have gotten paid extra, which would have been nice.
Instead of redeeming your poker points for free tournament seats, you can redeem them for cash instead. Just about every poker room offers frequent player points, but not a lot of them let you trade them for cash. As I always say, nothing beats cash, and you can then use the money to play whatever you want, or even pocket it as extra profit.
Bodog Poker Software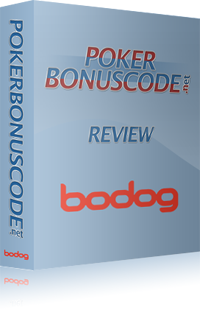 One of the things that some players don't like about the software at Bodog Poker is that it only supports four tables at once. There are very few poker rooms around these days where you can only play four tables. This is actually a benefit though as it scares off the big grinders, players you don't want playing at your poker site anyway. If someone really needs to play more tables than that, they can play four at Bodog Poker, and then play as many as they want or need to at other poker sites at the same time. So this complaint is a rather dumb one, although it's fortunate for us that they are dumb.
Other than that, the software at Bodog is quite good, and while it's not the cutting edge by any means, it's pleasant, workable, fairly customizable, and most importantly, very fast. As a matter of fact, more bells and whistles means bigger files and slower performance. The software at Bodog is a very nice combination of speed and playability in fact, and is well liked among the players there.
Bodog Poker Deposits And Withdrawals
Bodog is definitely good at processing financial transactions, as they have been doing business online for several years before online poker was invented. Due to the sheer size of their operation and their considerable experience in online gambing, you can count on then to take care of you well in this regard.
Popular deposit and withdrawal options include Visa and Mastercard, eWalleteXpress, MyPayLinQ, Click2pay, Moneybookers, Neteller, Paysafecard, and Speed Card. So all you do is pick whichever option suits you the best, and you are on your way.
Bodog Reputation And Customer Service
Bodog is definitely one of the most trusted names in online gaming, and one of the real benefits of playing poker there is that the same attention and concern for their players that goes into their much larger sports betting and casino operations goes into the poker side of the operation as well. They have been doing all of this very successfully for many more years than other poker rooms have been in existence. In such times of relative uncertainty and doubt, with all that has gone on in the online poker industry lately, it's very nice to know that your money is held by such a solid and respected company.
Bodog's customer service is also top notch, offering prompt and friendly answers to all of your questions. I'd like to see a live chat feature added, but they do offer excellent telephone support in addition to the standard email support. I give them top marks for their customer service overall.
My Recommendation
Bodog Poker has a lot going for it. First of all, there's the fact that it's run by Bodog, which is an extremely well set up and well run operation. Their poker site is among the fishiest around, especially at the lower stakes where most players should start out at. The higher stakes are also fishier than you normally see, and all of this is made possible by having a high percentage of their poker traffic being players whose main game is something else other than poker. They give you a nice bonus for trying them out, and it's all about you discovering for yourself the benefits of our recommended sites, and that's exactly what I suggest you do.
Bodog Poker Bonus Code
Bodog Poker Starts Everyone out With An Instant 10% Bonus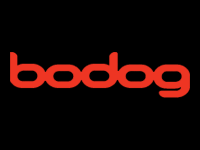 Unlike just about every other bonus deal, there's no need to wait to start collecting bonus money at Bodog Poker. Immediately upon making your first deposit with them, they credit you with an instant 10% of your deposit. So if you put in $100, you get $10, instantly, and so on. This is a nice way to start out, and you hit the ground running at Bodog.
On Top Of This, Bodog Poker Doubles Your Initial Deposit Up To An Extra $1000
Deposit a total of $1000 with Bodog Poker, and they will not only give you your instant bonus of 10% or $100 in this case, but they will also match your deposit with another $1000 in bonus money, which they release as you play there and try out their poker site. Smaller deposit amounts also are eligible for this matching Bodog Poker bonus, although obviously the more you put in, the more free bonus money you get. So it pays to reach deep into your pockets and get in as much as you can, up to the maximum eligible bonus amount of $1100.
Of course, if you have more to put in than this, that's great. Don't worry about it though if you can only put in a smaller amount. Some players look to save up for bonuses, but that's not the best idea actually, as we have many bonus deals for you, and you could be doubling the money you have now instead of waiting. Then you take this doubled up money and put it into one of the other great bonus deals we have for you, and so on. The bottom line here is that the best and quickest way to build your bankroll through bonus offers is to just jump in and start taking advantage of these deals and let the poker sites give you the extra money you were planning on saving up, rather than having to save it up yourself.
No Bonus Code Required With This Deal In 2023
Unlike some other bonus offers which require that you enter a code to receive the deal, we've arranged for you to receive this one automatically just by visiting them through our special link. Sometimes there are different choices and you need to decide among them and put in the corresponding bonus code to indicate your choice, and with some deals they simply require you to put one in to get it. Rest assured that we're here to provide you with whatever codes you need to ensure you always get the best deal at these poker rooms, however with the Bodog Poker bonus, none is required.


Bodog's Bonus Is Released In Stages Which Is Preferable For You
With all poker bonus deals, it's required that you play there a certain amount in order to receive the bonuses that are offered to you. This only makes sense, since after all they are paying you to try out their site, and you then need to do your part and actually try it out before you get paid. This play is tracked by frequent player points, which you receive for playing raked hands and tournaments. So once you receive enough points, you get paid.
So in order to collect it all, you need a certain amount of frequent player points earned. Some poker sites make you wait until you collect the full amount before they pay you your bonus. That's fine, but what if you don't play that long there, or go broke before you achieve this? Well in that case, with a deal like this, you don't collect any bonus money. That's obviously not what you want.
Bodog doesn't make you wait here to collect it all, and they instead release it in stages. First, you get your 10% bonus money, immediately, then as you play there and collect points, you get the rest in pieces, until you've collected it all. Another advantage of this is to have this extra money in your bankroll sooner rather than later, where you then can use it at the table.
There's also no need to notify Bodog when you've achieved one of the payout levels like you have to do with some bonus offers, as they keep track for you and pay you automatically the next day after you've hit one of the levels. So the bonus money goes right into your bankroll and there are no other requirements for you to use it at the poker tables or even cash it out if you want to.
How It All Works
Once again, you earn poker points every time you play a hand and contribute to the rake, which means hands that you play where you see a flop. They even start you out with 50 points, which is halfway to your first $10 payout. Depending on the amount that's raked, you receive up to 1 point per hand you contributed to the rake in. If you play tournaments, you can rack up the points even faster, and you receive 3 points for every dollar in tournament fees that you pay. So regardless of whether you like cash games or tournaments, you'll be collecting Bodog bonus money in no time, and will have the whole thing freed up before too long. The more you play though, the faster you get paid.
It's 2023, So Why Wait To Get Started?
Just click on our link to Bodog Poker and start getting paid to try out one of the best places to play poker online anywhere. Bodog is one of the most established and trusted names in the business. The only decision you need to make is how much bonus money you want to get paid, depending on how much money you want to put in. So there's no better time than right now to collect on this, and just click on our link to them and they will get you set up right now to start getting paid.
Bodog Poker Tournaments
Not All Poker Tournaments Are Created Alike
I'm not talking about formats here, although you do want a good selection of different formats to look to match your ability and interests to a particular type or types of poker tournaments.  For instance, I play mostly heads up sit n' go's, since this best allows my high level skills to be leveraged to their best advantage, as heads up is the most skilled form of poker, given that you actively play every card that's dealt.  As for the sit n' go part, I do play heads up cash as well but people generally don't want to play me and they can just leave the table.  At sit and go's when I sit with them there's nowhere to run and nowhere to hide and they have to play me.
So this is what all players should be looking to focus on, to play the type of tournament that best suits them, whether this be what you're good at or even what you like.  The like part is actually more important than people realize, since if you like something you'll be able to play a lot more of them, and even if you're not that good at the particular format you like, you'll improve faster at ones you are really interested in.
What I really mean by the fact that tournaments aren't created alike is that skill levels differ quite a bit among poker sites and in fact there's a huge difference between the ones having the best players and the ones with the worst players.  So I don't know about you but the big thing I look for when I play tournaments is how profitable they will be for me, and this always goes back to the general skill level of the players that I will be competing against.  This also needs to be a concern for you as even if you play purely for fun, it's a lot more fun to do well than not.
So many of the poker rooms that I review tend to have inferior competition at them which does make a big difference to your overall results.  Take, for instance, a standard 10 seat sit n' go, where the top 3 get paid.  At a tougher site, this can drag on for a long time, where finally it becomes more or less a crapshoot when it comes time to determine who finishes in the money.  It becomes a shove or fold game, and the players who get dealt better cards become the lucky ones.  Now this isn't any way to make money, since if things are that tight the only people who make a profit at these games are the house with their tournament fees.  This also applies to cash games as well, where if the table is so tight and no one has a distinct advantage then no one will make enough to overcome the rake.
So it stands to reason that these are situations that need to be avoided by ourselves, although very few players really pay enough attention to this.  That's their problem though, and in fact these players tend to be the better ones out there and it's far better for us that they tend to stay away from the poker sites with the most favorable conditions for winning, like Bodog Poker.  So if you've read my main review of Bodog you already know how fishy the players are there, and this definitely holds true where tournaments are concerned.  As long as there are fish at a poker site and a decent amount of them, that's where I want to be, and I know that's where you want to be as well, and Bodog is one of the best places around to make money playing tournaments.
The current time in Londen (UK) is: 06-12-2023 06:38
6 December 2023 - Upcoming Tournaments at Bodog Poker

| Game Type | Start | Buy-in | Players | Date/Time (London) |
| --- | --- | --- | --- | --- |
Bodog's Sit N' Go's Are A Great Choice
Sit n' go's in general are a great way for players who only have a modest bankroll to look to build it up.  Many of the world's top online players started out with only a little money playing sit n'go's, and ended up parlaying this into some huge bankrolls, some over a million dollars.  Now they didn't make their millions at the sit n'go's, but what these single table tournaments did for them was allow them to take advantage of the skills at the poker table that they had built up and accelerate their bankrolls more surely and safely than what can be accomplished at other forms of poker.
With sit n'go's, there is more strategy involved, which means to us more opportunity for opponents to make mistakes.  I remember one that I played in at Bodog a few years ago where I got disconnected early on in a 10 man single table tournament.  I had lost my internet connection and it took quite a while to get back online, and of course the tournament was lost.  Much to my surprise, when I got back on, I discovered that I had finished in second place, as 8 people busted out before I did even though I wasn't even there.  Now this is unusual even at Bodog but it goes to show you how poor play on the part of your opponents can really help you.
So I've been playing the sit and go's there off and on since Bodog started and I now play the high buy-ins so I move around a lot these days and play at many different poker sites, but I can tell you from my own experience as well as that of my students that this is an excellent poker site to play sit n'go's at, especially with those just starting out.  It may take you a while to learn enough to be good at them, but that's true of any form of poker, and what you really want is the opportunity to maximize your edges against the competition, and given that sit n'go's naturally allow this, and the softer completion at Bodog does as well, you can see why I am so high on these at this poker room.
Become King Of The Felt And Even Maybe  Win A Seat At The 2018 WSOP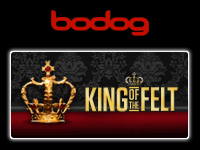 Bodog Poker regularly runs a very exciting promotion for sit n'go players called King Of The Felt.  Each time you finish in the money at a sit n'go, you receive a ballot, and once a week they draw to see who will challenge the reigning King.  If you are drawn, then you get to play heads up against the current King with the winner taking home $1000 from Bodog and the crown. If you win, you not only get the money, you get the title, and next week you play once again for another $1000 against a challenger who is looking to take your spot.  You remain King until you are beaten, and if you win enough weekly heads up challenges you will even win a seat to next year's WSOP.  This even has me excited.
Plenty Of Multi Table Tournaments As Well At Bodog Poker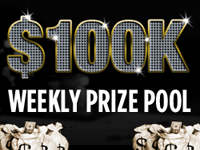 For starters, there are plenty of multi table tournaments running at Bodog geared toward those with smaller budgets, including opportunities to win a seat at their biggest tournaments and events.  So those of you with smaller amounts of money to put in are certainly not going to be left out, in fact Bodog Poker is a fabulous poker site overall for those who are looking to play the smallest stakes and buy ins.  They also give you the opportunity to play in some premium tournaments just by using the poker points that they give you just for playing there.  So the entry fees range from zero right up to the big tournament of the week, offering a guaranteed $100,000 prize pool, where you can either enter directly for $150 + $13, or win your seat through their various satellite tournaments, with entry fees to suit every budget, from $1 on up.  So everyone can get involved in anything they offer there, including the seats they give away to the World Series of Poker, their prestigious Bodog Poker Open, and more.  Bodog sends several people to the World Series every year, and you could become one of them for as little as a buck.
So As You Can See, Bodog Is A Great All Around Choice For Tournament Lovers
As I've said, it's the quality of the tournaments that matter the most when looking to choose a poker room to play tournaments at, which all boils down to the lack of overall skill as far as your competition goes.  This is definitely the case at Bodog Poker with all the non poker playing gamblers they have there, who are long on risk taking and short on poker knowledge.  When you combine this with all the other great things that Bodog Poker has to offer, including a real nice tournament setup, and especially given that they are going to be paying you to try out their poker site, then you can see why I'm recommending them to you.