Lock Poker Review
Lock Poker
Website:
lockpoker.eu
Lock Poker Bonus:
200% up to $4000
Lock Poker Bonus Code:
THEFUTURE

Rating

7

/

10

Reviewed by

PokerBonusCode.net
AVOID AT ALL COSTS – VERY UNRELIABLE PAYOUTS
A Brief History Of Lock Poker
Lock Poker opened its doors back in October of 2008, as a member of the Cake Poker Network. This network wasn't called the Cake Poker Network for nothing, as it started out just with Cake Poker for the first couple of years until Cake got the idea of adding some more poker rooms to go along with them.
So the rooms on this network came and went, and along the way some of their bigger rooms left for the Merge Gaming Network, including Lock Poker, in March 2010. Lock Poker was definitely an upstart poker room and has never been afraid to make whatever changes they need to in order to improve the experience of its players, and at the time they felt that the place to be was on Merge.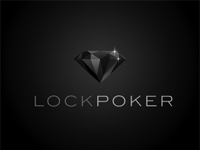 Since Merge at that time was the more successful of the B poker networks that still accepted U.S. players, this move did make sense for them. The networks at the time were pretty similar, other than Merge getting more traffic, and all things being similar, more traffic is better.
The B rating here wasn't in terms of quality, it was a matter of the amount of traffic these networks had at the time, and as a matter of fact I've always been recommending these so called B poker sites over the huge ones such as Poker Stars and Full Tilt, since it's always been easier to do well at these smaller rooms.
Right from the outset, Lock Poker let everyone know that this wasn't going to just be one of your run of the mill poker network skins. Although they started out very small, like most network skins, they quickly started to develop a strong following of dedicated players, and have continued to build on this momentum ever since.
The Best Sites On A Network Are Poker Player Centered
A lot of network poker skins are pretty similar. What tends to distinguish the best ones from the rest is the way that the sites are run, and in particular, a site's poker expertise. The ones that do well tend to know what poker players want, and give it to them. This requires the people who run poker sites to be in touch with online poker in general, rather than just approach it as another line of business or an offshoot to a site's main business such as sports betting.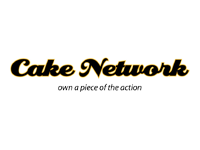 It's great to have these more casual poker sites on a network that you want to play on, since they bring more casual players, or fish, to the network. You don't want fish running the sites that you sign up and play at though. So the ideal situation has been to play with those fish but play at a poker site that has shown that they really know how to run a poker site, meaning how to make us as poker players happy.
As a rule, players tend to gravitate toward these kind of poker centered sites. For instance, at the Merge Network, which Lock Poker left the Cake Network to join, the main poker site there has been Carbon Poker, which has long been viewed as a poker players' site. The other top rooms there have been similarly viewed generally by players.
Lock Poker Hires A Top Online Pro To Run Things
It has been the intention of Lock Poker to be one of these player centered sites right from the outset, and early on they clearly communicated this intention very early on in their history, by hiring top online tournament pro Eric Risen as their poker room manager. Eric not only had an impressive history as a player, he also co-wrote what many consider to be the best online tournament book ever written.
So aside from his poker playing skills, Risen is clearly also a very smart man, evidenced by his superior thought processes at the table which he took the time to share with all of us. Having someone of Eric Risen's stature running a poker room is quite rare by the way. The only thing comparable to this would be Poker Stars hiring renowned poker author Lee Jones to run their poker room way back in the day, and we all know how well that turned out.
More And More Pros End Up Coming Over, All On Their Own
So the idea behind this move was to bring in someone who is intimately familiar with the world of online poker to head up their operation, and it didn't take long at all for the poker community to respond. More and more online poker players started recognizing the value of playing at Lock Poker versus some other sites, and their poker room continued to grow as a result.
Perhaps the most impressive thing about this migration to Lock Poker is how many online pros ended up coming over. Poker rooms will generally offer pros endorsement deals, where they pay them a nice sum of money to be associated with them and perhaps play a little, for promotional purposes.
At Lock Poker though, the pros came over not because they were paid to, but because they wanted to play there. This move to Lock Poker really accelerated once Poker Stars stopped taking Americans, and Full Tilt Poker shut down. A lot of online players were forced to choose a new poker room, and a lot of very in the know pros ended up picking Lock Poker as their new poker room of choice.
So this says a lot about how good a poker room Lock Poker is, as these players make their money playing poker online and don't make these decisions without a lot of thought, a lot more thought than the average player puts into this, to be sure. The pros' livelihood is at stake here and they need to be looking out for themselves here in a much bigger way then we do.
Let The Revolution Begin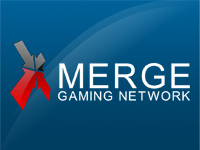 As a result of all of this growth, Lock Poker had worked their way up to being one of the two elite poker sites on the Merge Gaming Network. Thanks in part to the popularity of Lock Poker, Merge was at the time far and away the most popular poker network accepting players from all over the world, including the United States.
Being a part of a large poker network definitely has its upside, but can also present frustrations at times, especially if you don't quite see eye to eye with the owners of the network on certain things.
Lock Poker wanted to offer its players a considerably more generous rewards program, but the network really didn't see the need, given that it was already in a dominant position in the marketplace.
To add fuel to this fire, Lock Poker wanted to offer an exclusive tournament series called LockOps, with millions of dollars in prize money. Both Lock Poker and their players were eagerly looking forward to this tournament series, but Merge ended up saying no to it, having the final say. That was the last time Merge had any say in Lock Poker, as Lock Poker had by this time had enough of this.
So Lock Poker decided that it wanted to be more in control of things, and left Merge.
The Stakes Really Go UpThey didn't just leave though. They returned to the network they had left a few years ago, the Cake Poker Network, only this time they didn't return merely as another poker room on the network, they returned as owner. They had so much success of late that they were big enough to buy the Cake Poker Network and start up a new network, called Revolution Gaming, and add the former Cake network to it.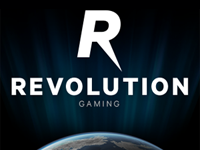 So now they weren't just another poker room, they were the king, not just the biggest room there but the one that makes all the rules now. And they certainly made some rules that are very advantageous to us players. What players really want, more than anything, is better rewards. Lock Poker was well aware of this, and wanted to give us an unprecedented level of rewards, to an extent that the online poker industry has never seen before.
So they had to start their own network to be able to pull this off, so that's exactly what they did. The real revolution here is a poker room opening the doors wide open to its bank vault and doling out huge amounts of cash to their players as a way of both attracting them and keeping them.
So immediately after the Revolution Gaming Network was launched not long ago, they took over the number one spot from Merge Gaming. Since then, Merge has had to become more generous themselves to compete with Revolution, and now offer a 6%-35% VIP rewards program, depending on how much you play.
Lock Poker's New VIP Program
This is still well short of what Lock Poker offers, which starts at 15% and goes up to an unheard of 45% at their highest VIP level. Of course the rooms at Merge did not want to see a fellow poker room upstage them in such a big way, so you can see why they didn't want Lock Poker to do this while Lock was still a member of Merge. This did not stop Lock Poker though as we have seen, and the shockwaves that this caused the industry are still reverberating.
Lock Poker has 4 VIP levels, with the first level being White VIP, where you get back 15% of your rake. For smaller players, this is quite a bit more than other poker sites give you for this level of play. The second level is Silver VIP, where you earn 25% cash back. Black VIP's earn 35% cash back, and Black Elite players earn an unheard of 45%.
Lock Poker VIP Extras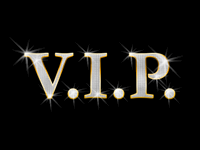 All VIP players are treated to a special freeroll each month, where you compete against other VIP players at Lock Poker for a total prize pool of $10,000 per month. The best thing about these freerolls is that, unlike regular freerolls, the fields here are relatively small, and the cash given out is a huge amount.
So these are definitely tournaments at Lock you do not want to miss out on, even if you are a high stakes player, where you can still add significantly to your bankroll. If you play lower stakes, then you can really add a big amount to your roll, so in that case these free tournaments can be even more rewarding to you, relatively speaking.
All of these cash back rewards are paid out daily into your VIP account, where you can then cash them out at your leisure. You don't have to wait until you collect a lot of money to cash it in though, as you can cash out as little as $10. So this not only means a lot of extra money for us, it also lets us access it whenever we want.
Lock Poker also offers its VIP players access to what they call the vault, which is a place where you can keep part of your poker bankroll where it cannot be so easily accessed. This benefit is exclusive to Lock Poker, and is where they got the name for the poker site as a matter of fact. When you lock up your money, you can feel more secure about it.
The Black VIP Elite Level
If you can make it to the Black Elite level, you also get assigned a dedicated VIP rep who personally looks after you to make sure that your experiences at Lock Poker are the absolute best they can be.
Now it does take playing the higher stakes to earn this level, and players who are at the lower stakes may think that this is out of reach, but this gives you something else to shoot for as you look to improve your game and move up the stakes.
The minimum cash reward for this highest VIP level is over $3000 a month, and there's no cap on it, meaning that the more you play the more you earn. Even the minimum here is enough for many people to be able to live off, and that's not even counting your poker profits, which if you are playing at this level will be substantial indeed.
All Players Are Well Taken Care of At Lock Poker Though
You don't have to be a Black VIP Elite player to be taken care of like a VIP at Lock Poker. For starters, all of the VIP levels pay out an unprecedented amount of rewards for the amount of play that is required of each. Getting more rewards isn't just a matter of earning more money to play, it also means that you'll be able to reduce the price of your poker education as you are learning the game, and once you get good enough to beat the stakes that you are currently playing, it also means moving up the stakes faster, to more profit per hour in addition to higher and higher reward money.
Lock Poker is a poker room run by poker players for poker players, and this is really one of the big things that has them standing out from the crowd, so they make sure that they always go all out to make you happy.
This is one of the reasons why they tend to stay away from a lot of flashy promotions, which sound good to marketing people but aren't always seen as being that exciting to players, especially frequent ones. Poker players tend to be more interested in poker rooms showing them the money, and Lock Poker certainly does that, at a level that other poker rooms can't compete with in fact.
Lock Poker's Huge Welcome Bonus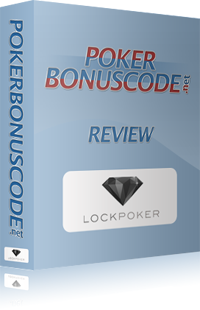 We're not exactly sure how long Lock Poker's current welcome bonus will last, given that they jacked it up so much in connection with their big launch of the Revolution Poker Network. Perhaps it won't be available for very long, or maybe it will be around for awhile. Who knows?
However what I can tell you is that if you've never made a real money deposit at Lock Poker before, there's no better time than right now, today, to do it. The word on the street is that it won't be around forever and no one is sure how long they will be offering it, so there's absolutely no reason to risk missing out on it.
What I can tell you for sure though is that if you've never played at Lock Poker before, and given that they are certainly one of the best poker rooms on the internet, and they are sitting there right now willing to dole out a 200% first deposit reward to you up to $4000 in bonus money, I can't imagine any reason why you wouldn't want to grab this money, other than you simply don't have any money to deposit right now.
If this is the case, perhaps you can use one of your credit cards, or take money out of the poker site or sites you're playing at now, or borrow some money from a friend or family member, or whatever. Even loan sharks only make a couple of percent a week, so when someone gives you 200% just to play poker, that's something that you should not be saying no to.
Lock Poker's Bonus Code 2018
You will need to enter a bonus code with this deal in addition to signing up with Lock Poker through our link to them. The bonus code is "THEFUTURE" which will entitle you to the 200% welcome bonus deal up to a whopping $4000 in free money for trying them out. This Lock Poker code should be pretty easy for you to remember but write it down if you feel that you need to so you won't have to come back to this page to retrieve it if you forget.
Even if you only have a little money to deposit, since with this very nice deal they will be giving you $2 in free money for every dollar you can manage to put in, and given that this deal might not be around for that long, it makes no sense to wait. We have plenty of other very good bonus deals for you on this site for you to check out later, but right now this very well may be the best one overall.
Once you have made your first deposit with Lock Poker and your bonus amount has been set accordingly, then all you need to do in order to collect it is simply try them out. You will be rewarded with points for playing both real money cash games and tournaments, and once you collect enough points, your bonus will be paid out to you automatically, in nice bite sized $5 increments.
Lock Poker's Customer Service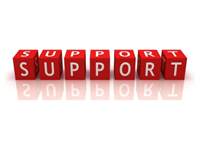 Should you have any questions about your bonus payout or are wondering about anything else to do with Lock Poker, their friendly customer service agents are ready to answer all of your questions 24/7 though live chat.
Lock Poker in fact is dedicated to making our experience playing there as pleasant and entertaining as they can and their people are at our beck and call to help out with this in any way they can.
Lock Poker's Traffic Levels
Those who have been playing at Lock Poker back when they were part of the Merge Gaming Network had been accustomed to ever increasing traffic levels over the past while, as more and more players became turned on to all that they and this network had to offer.
The great news is that Lock Poker's Revolution Poker Network is right on par with Merge right now, so nothing has been lost here, and as a matter of fact as we speak, Revolution has even more traffic than Merge does.
Since the goal of Lock Poker and the Revolution Network is to really grow their business by offering an unprecedented reward program, attracting players from both the U.S. and other countries, this traffic boom is expected to continue. However, there is plenty of traffic at Lock Poker already, and certainly enough that this isn't an issue at all.
It's More About The Fishiness Though Where Traffic Is Concerned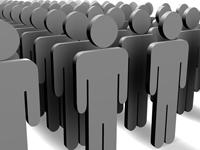 Right now, Lock Poker has the most traffic among poker sites that offer play to U.S. residents. So if you are from the U.S., then traffic certainly isn't a concern at all. If you are from other countries though, it is true that there are poker sites which have more traffic.
However, more isn't always better, and in fact the value of playing at a poker site where the amount of other players is concerned isn't in how many they are, it is in how weak they are. So given that a poker site has at least a reasonable amount of traffic, as Lock Poker certainly does, we can then disregard this element and look to the fishiness of the players to decide how desirable it is to play there.
This only makes sense, since more tough players isn't even a good thing, and a good amount of fish certainly is much better than a busier site which is harder to make money at. So this is why we place fishiness as the top priority when it comes to recommending a poker site.
Lock Poker Moves From A Fishy Network To An Even Fisher One
The Merge Network has long been regarded as one of the best places to play poker as far as the weakness of the competition there. Lock Poker wasn't looking to move to a tougher site to play, as they realize that the softer the competition that they can offer their players, the more value they can offer them.
So when it comes to networks, this all has to do with how soft the other poker rooms on the network are generally. This has become a bigger issue of late, and for years this factor was lost on poker rooms, but now they getting wise to it, which puts their goals much more in line with more players who have enough of an understanding of how these things work to recognize that their own welfare is completely a matter of how easy or hard it is to win money at a given poker site.
So you will see this factor in big in all our reviews of poker sites, and while softness of competition does differ among the various poker sites that we recommend, we make sure that all of them are on the softer side. So what some poker networks have been doing here is booting out poker rooms that don't deliver enough fish to the network, so that's definitely good to see from our perspective.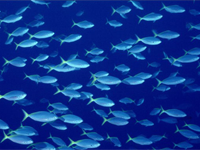 In taking over Cake, Lock Poker has bought an even more valuable property, as Cake has long been known for its large casual player base, and unlike some networks which have some bigger rooms with a fair number of real poker players, and the smaller and fishier rooms to go along with it, even Cake Poker itself is pretty fishy.
So this is a real big deal and Lock Poker has gone from good to even better here by taking over the Cake Poker Network. So you get the benefits of playing on this soft network along with the expertise and dedication of Lock Poker, and when you throw in Lock Poker's unprecedented generosity to its players that they are now showing, this becomes an irresistible mix.
Lock Poker's Deposit And Withdrawal Expertise
Since the UIGEA decision a few years back, it's been challenging for poker rooms to be able to process deposits and withdrawals with U.S. customers. This battle became even more fierce when Black Friday arose, leaving only the best of the best as far as payment processing expertise goes still in the game.
Lock Poker is definitely one of these poker sites who have been undaunted and simply chose to get better in the face of these additional payment processing challenges. So while it may never be as easy for U.S. players to deposit and withdrawal as it was in the earlier days of online poker, you can rest assured that your deposits and withdrawals are in the hands of experts when you choose to play at Lock Poker.
If you are from other countries, well payment processing has never really been an issue, but even so there are differences between how well given poker sites handle your deposits and withdrawals, and you are in very good hands here at Lock Poker. It's simply a matter of choosing your deposit and withdrawal methods among their array of different options, and then having them handle them with their renowned expertise.
So Lock Poker Is An Even Better Place To Play Online Poker Now
We've been a fan of Lock Poker for quite some time now and they have been among our top picks for U.S. friendly poker sites, and we now feel that they have really moved up to the big leagues and now can compete with the very best the internet has to offer.
When you look at the soft competition they have and the good amount of traffic they offer as well, this alone puts them in contention as a poker site that you want to have access to. Once again though, what really separates them from the pack these days is their extremely high level of rewards, which are now clearly the best out there.
In today's tighter environment, player rewards have taken on even more significance, and if you ask any winning poker player they will tell you that this is the most important thing to them, and with very good reason, as player rewards comprise a large part of their overall profit at the tables.
Even if you aren't a winning player yet, the two things that matter the most is soft competition and high rewards, as the soft competition will make it easier to become a winning player, and the rewards will offset a lot of your losses while you learn the game.
If you haven't tried out Lock Poker yet, there's been no better time than right now to check them out, as they are now paying you a huge bonus to do so. So just click on our link to them right now and remember to enter in the bonus code "THEFUTURE" to lock in your 200% bonus and let them show you why their poker site is so highly rated among players these days. Have fun at the tables!
Lock Poker Code 2018
AVOID AT ALL COSTS – VERY UNRELIABLE PAYOUTS
Lock Poker Is The New Sherriff In Town
As you may have heard, Lock Poker has recently left the Merge Network and started their own poker network, which is called the Revolution Poker Network. Along the way, they bought out the former Cake Poker Network and incorporated all of the rooms there into their new network.
Cake Poker had been well behind Merge in the battle to be the largest poker network offering play to players from around the world, including those from the U.S. After Poker Stars got out of the U.S. market some time ago, the Merge Poker Network quickly climbed the ranks to be the leading poker room in this market, and the popularity of the then upstart poker room Lock Poker certainly helped this ascent.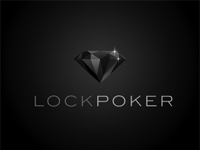 Lock Poker had in fact climbed over all of the smaller poker rooms on Merge and became the second most popular poker room there, second only to Carbon Poker. Well Lock Poker as it turned out didn't like playing second fiddle to anyone, and have now created their own kingdom, where they not only are the top poker room there, they also own the network itself.
Lock Poker has always stood out as a poker room that has been willing to go the extra mile for their players, and now that they completely control the show, they are in a position to really stand out among their competitors.
Their new Revolution Gaming Network instantly rose to a position where they are giving the Merge Network all the competition they can handle, and these two networks are now neck and neck in terms of popularity. Both networks are excellent choices, and whenever networks compete for our business, we are the real winners. So this competition definitely has been heating up lately.
Lock Poker Is Sparing No Expense Here
As part of their massive re-launch, among all of the new goodies that they have rolled out, they are now offering an incredible 200% first deposit bonus, up to a whopping $4000 in free bonus cash. Lock Poker, once again, does not wish to be second to anyone in the realm of online poker, and they are certainly proving it with this huge bonus offering.
Of course, you have to be a first time depositor to take advantage of this extremely generous welcome bonus deal, but their increased generosity doesn't just stop here. They have also made some big revisions in their reward program as well, where they are paying out way more in reward money than they ever did.
In fact, their desire to give players back this much had a lot to do with their setting out and starting their own network. Lock Poker really didn't like people telling them they couldn't give players this much in welcome bonuses and frequent player rewards, so they forged out on their own so that they could do whatever they want. Since they make all the rules now, they have made some new ones that really add a lot of extra cash in our pockets. They sky is the limit now, and they are reaching for the sky.
The New 2018 Lock Poker Code
To take advantage of this unprecedented welcome bonus offer, you will both have to visit them though our special welcome bonus link, and enter in the bonus code "THEFUTURE." This will lock in your massive bonus of 200% up to $4000.
Here's the thing though. We often tell you that bonus deals may not last, and while some are longer term and some are of shorter duration, no one can really predict how long a certain deal will be around. Poker rooms keep this information secret, and even we as industry insiders often don't know what will happen.
However, I can tell you that this particular deal probably won't last all that long. Lock Poker is looking to create all the hype and excitement that they can to promote the launch of their new poker network, and they probably can't afford to go this big for all that much longer.

So if you wait, you may indeed miss out on this. So if you haven't ever tried out Lock Poker before, meaning you've never had a real money account there, the time to act is right now, before this deal is gone.
We're told that the deal is still available though, and when it becomes withdrawn, we will update our site, so if you are reading this, there is still time, but you need to do it right now by clicking on our link to Lock Poker and entering in the special Lock Poker code of "THEFUTURE".
Lock Poker Are Very Skilled In Processing Deposits And Withdrawals
Once you register, you will need to select from among several deposit methods. If you are from a country other than the U.S., this is generally a pretty easy process and just about every poker room gives you a good selection of deposit methods.
As we know, it has become more challenging for U.S. residents to move money in and out of online poker sites, and in fact most poker rooms don't even offer real money poker to Americans for this reason.
Lock Poker is an expert at these things which is why they still welcome U.S. residents and will work with you to ensure that your deposits and withdrawals are able to be made with relative ease. They offer several popular options, including some that aren't available anywhere else. Their friendly customer service agents are always there for you should you have questions or require other assistance.
So All You Have To Do Now Is Agree To Get Paid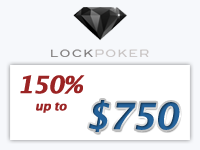 No matter where you play, if you've never tried Lock Poker before, there's no deal right now out there like this, so there's no question at all as far as anyone else giving you this kind of loot to play poker at their site. So if you get dealt pocket aces, you aren't just going to fold them and walk away, you are going to play them of course.
This deal at Lock Poker is better than pocket aces, since they can lose some of the time, however cashing in on this bonus deal that Lock Poker has for you is a sure thing. All you have to do is to try them out and you will get paid very nicely just for doing that, as surely as the next hand will be dealt.
So just click on our link to them and enter in the Lock Poker code for 2018 "THEFUTURE" while this deal lasts and lock in some very nice cash!
Lock Poker Tournaments
AVOID AT ALL COSTS – VERY UNRELIABLE PAYOUTS
Lock Poker Is Already Renowned For Its Great Tournament Action
Lock Poker is run by one of the top online professionals around, Eric Risen. He has also managed to attract some of the brightest tournament players around to Lock Poker, who quickly amassed a long and impressive list of players once the big sites stopped offering play to Americans and their options become limited.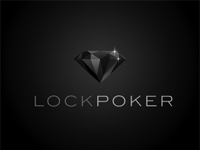 The poker room of choice among these top pros quickly became Lock Poker, and they have continued to attract more and more top tournament players as time went on, in addition to more players in general, especially more tournament lovers in general.
So when you have a poker site run by a big time tournament player, you can bet that tournaments are at the forefront. This is truly the case at Lock Poker, however if you thought they had a lot of tournaments before, now that they own their own poker network, look out now.
Lock Poker Now Can Do Whatever They Want
Lock Poker quickly rose to be among the top two most popular poker rooms on the Merge Poker Network, the most popular poker network still offering real money play to residents of the U.S. in addition to other countries around the world.
However, even if they did rise to number one on this poker network, the owners of the network, Merge, would still be in control of a lot of things. That's actually what makes poker networks work as well as they do, having a strong element of consistency among all of the poker sites which reside on it.
Lock Poker had their sights set on bigger things though as it turned out. They had some ideas of how to make things better, and this required that they own the operation rather than just follow along with the crowd like they had been doing. One of the real big things they were interested in was to break things wide open where rewarding players was concerned.
The Revolution Poker Network Is Born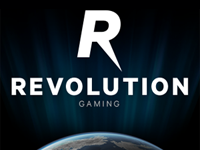 Lock Poker could have just gone out and broke off from Merge and gone solo, but they had a better idea. If they had just gone as a stand alone poker room, they would have been well behind Merge in terms of traffic, and that would have placed them at a pretty big disadvantage. So instead they bought the number two network offering play to U.S. players, the Cake Network, and brought them all together with themselves with a new network called Revolution Gaming.
So with Lock Poker's love of tournaments, where they were once limited to whatever tournaments Merge offered, this became the case no more once they ventured out with their new network. So now Lock Poker calls all the shots, and if you are guessing that this meant more exciting tournament action at Lock Poker, you are absolutely right.
Lock Poker's Weekly $100K Tournament Leads The Way
Most poker sites and networks have a signature big Sunday tournament, and Lock Poker and the Revolution Poker Network are no different. You can buy your seat directly, use your VIP points to get a seat, or win it by playing one of the many satellite tournaments, with buy in amounts designed to suit every budget.
That's only one tournament though, and Lock Poker has much, much more in store for you. The big thing about the new setup at Lock Poker is how much they've improved their meat and potato tournaments so to speak, where they constantly have a big buffet of tasty tournaments laid out for you day and night, to make sure everyone eats their fill and are fully satisfied.
Who Needs Promotions With A Setup This Nice?
Their tournament schedule is in fact so well laid out that they don't even see the need to run any promotions with it as of yet. You'll be treated to their unprecedented reward system though, which directly puts more money in your pocket and has obviously been a huge hit with their players.
In fact their rewards program is so generous that they have grown in popularity to now be neck and neck with Merge in terms of player traffic, and it's Merge that has had to chase them now. Merge didn't want to raise their rewards the way Lock Poker wanted them to back when Lock was part of Merge, and now Merge has been forced to in order to compete with Lock Poker's new network. When poker networks compete, we win, and we definitely won big here.
So This Is Definitely A Poker Room To Try Out
Of course, all first time players get a nice welcome bonus from Lock Poker, which is a whopping 200% of your initial deposit up to $4000 in bonus money. All you have to do in order to cash in on this great deal is to visit Lock Poker through our special link, and enter in the bonus code "THEFUTURE."
You'll also receive free entries into special separate first depositor freerolls, so you can get a good taste of the tournaments offered by Lock Poker, on the house. This is in addition to the 9 regular freerolls that Lock Poker runs every day.
This deal probably won't last too much longer, so you definitely do not want to wait. So find out for yourself why so many top online tournament players have made the switch to Lock Poker by giving them a try, and getting paid extremely well for doing so, by clicking on our link to Lock Poker right now, so you don't miss out.