WPT Poker Review
WPT Poker
Website:
wptpoker.com
WPT Poker Bonus:
100% up to $100
WPT Poker Bonus Code:
WPTCODE

Rating

9

/

10

Reviewed by

PokerBonusCode.net
WPT Stands For World Poker Tour
Pretty much everyone is familiar with the World Poker Tour, whose series of big poker tournaments is akin to the Major League of professional poker.  The tour has been around for a number of years now, and has been very successful.  All of the events on the World Poker Tour are land based, meaning face to face live poker, as opposed to playing on the internet at a virtual poker room.  So when a name as big as the World Poker Tour gets into the online poker business, it's a major event to be sure.  Online poker has become so popular though that it was only a matter of time, but the time has arrived.
The WPT – A Name You Know Owned By A Company You Know
So often in the world of online poker, you're not sure who owns the company behind a lot of online poker sites.  Is it owned by a bunch of shucksters in some office in Costa Rica or somewhere, who will be more than happy paying out your winnings when the getting is good, but will take the money and run if things turn sour?  Or, perhaps they will log into games using a super account where they can see your hole cards and cheat against you?  Well these things happen in the world of online poker, and you in fact need a trusted source like us to separate the genuinely legitimate poker sites from the shady ones.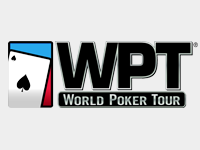 With a very few poker sites though, they are so reputable that no advice is even needed, and that's certainly the case with WPT Poker.  Of course, the World Poker Tour is a very trusted name in the offline poker business.  When you also consider the fact that the WPT is now owned by Party Gaming PLC, the owners and operators of Party Poker, the most trusted brand in the online poker business, this only adds to its reputation.  Also take into account that this means that WPT Poker is a member of the Party Poker Network.  Party Gaming is in fact a publicly traded company on the London Stock Exchange, and all of their business dealings are subject to its extremely high level of scrutiny, to assure that everything they do is entirely legitimate.
So who would you rather have overseeing your company?  An institution like the London Stock exchange, or a band of renegade Indians from Canada who operate outside the white man's laws?  This isn't to say anything against the Kahnawake Gaming Commission, who do a fine job of monitoring a lot of online poker sites and are very fair in their decisions, but there's no real comparison that can be made here.  The main difference is that participation in this commission is voluntary, whereas with the London Stock Exchange the company absolutely needs to comply with their strict standards or very serious consequences ensue.
This Company Truly Goes Above And Beyond
To give you an idea of the extent of the pressures for Party Gaming to comply with any and all regulations, and to be completely fair and even more than fair in all of their dealings, they agreed to pay a $300 million fine to the U.S. government for actions that were contrary to the law there.  Not only is Party Gaming not subject to U.S. law, once the UIGEA was enacted, which allegedly prohibited online poker sites doing business with its residents, Party Poker immediately ceased doing so.  The fine was in fact for breaking the law before it existed, and they willingly paid it.  Need I say more here?  Can you imagine a safer online site to have your money on deposit with?
The WPT and Party Gaming May Be The Ultimate Online Poker Partnership
So when you take a company with ethical standards somewhere in the stratosphere, and combine it with one of the biggest names in poker period, the World Poker Tour, then take both and put together a great new online poker site, then you really end up with an exciting combination.  If you've ever had fantasies of playing an event on the World Poker Tour, perhaps even seeing yourself on TV sitting at the final table with some of the biggest names in the business, and playing for some of the biggest prizes in poker, WPT Poker has the means to make this a possibility.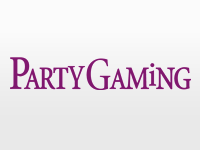 Even more importantly perhaps, the WPT has years of experience running some of the best and biggest poker tournaments in the world.  You will benefit not only from this experience, but the vast experience of Party Poker, which for years was the world's favorite online poker site, and only dropped out of the number one position when they stopped accepting U.S. players a few years ago.  They are still far and away the most popular poker site among those not accepting Americans, and most American players in fact long for the days when they were allowed to play at Party Poker.  So there's no doubt that they really know what they are doing at Party Poker, and when you put them together with the WPT, now you've really got something exciting.
WPT Poker And Party Poker Is More Than Just A Partnership Though
Perhaps the best thing about WPT Poker and Party Poker being owned by the same company is the fact that they share all of their poker traffic.  So when you play at WPT Poker, you get to play against all the other players who play at WPT Poker, plus all of the players that play at the much larger Party Poker site.  Now, it's also true that when you play at Party Poker, you get to play against those players plus all of the WPT players as well, so you might be thinking, well why don't I just have an account at Party Poker instead?  Well if you don't have an account at Party Poker, you definitely should get one, and we have a comprehensive review of them as well for you to check out.  The generous welcome bonuses at Party Poker alone is more than enough reason to open an account there, although that's just the start, as you will see if you check out my review of that poker site as well.
However, why not take advantage of the deposit bonus at WPT Poker as well?  If two people want to give you free money, why would you want to choose between them when you could just take money from both of them?  It isn't just all about bonus money though of course, and WPT Poker has the advantage of being a much more intimate poker site and setting than their much bigger cousin.  WPT Poker is a separate poker site, and having a lot fewer players can be a nice advantage.  OF course, if you're looking to get hooked up at a WPT event, there's no better place than WPT Poker of course.  So when you can have all the advantages of Party Poker in a much more intimate setting, it in fact doesn't get much better than this.
WPT Poker Initial Welcome Bonus And Bonus Code
I mentioned that WPT Poker has a welcome bonus for you, and it's up to an extra $100 in free poker money.  The amount you become entitled to is identical to the amount of your initial deposit.  So if you put in $50 the bonus you're eligible to get is $50, and so on, up to an extra $100.  Needless to say, if it's at all possible for you to deposit the $100 and get the maximum in bonus money from WPT Poker, you should obviously do it.  If not, well don't worry about it, as they will still double your initial deposit amount.  To make sure that you're entitled to the bonus, make sure that you enter the bonus code "WPTCODE".
Once your deposit amount is set, then WPT Poker releases it in 1/10 increments.  This is a much better and easier setup than you find at almost any other poker site in fact, as they generally get you to work pretty hard to free up your bonus money, and often times the requirements are so difficult that some players don't even end up collecting any of it.  At WPT Poker though, they want to make this pretty easy for you and they indeed do.  Not only are you a lot more likely to collect the whole thing, you get the extra money in your poker account quicker, and it's always better to have the money in your hand rather than just waiting for it, as if it's in your account, you can use it.  This is especially important if you've gone through a bit of bad luck as you can really use the extra money in that case.
So by getting it in 10 pieces instead of 4, or 2, or even 1 at some poker sites, it gets put into your account regularly, and frequently, until you get it all.  This is of course much better.  The requirements for collecting this welcome bonus is also set up to make it easier for you.  All you need is 6 times your total bonus money in WPT Points, which isn't hard to achieve at all.  For every dollar in rake or tournament fees, 2 WPT Points are awarded.  The nice thing about the setup at WPT Poker is that this isn't every dollar that you contribute to the rake, like many other poker sites do it.  In fact, at WPT Poker, it's the amount that all players contribute to the rake that's counted, and as long as you are dealt cards in a hand, even if you fold and don't contribute to the pot at all, you still earn an equal share of WPT Points from every raked hand.  This just makes collecting your bonus money all the more easy.
The Rewards From WPT Poker Don't Just Stop There Though
Not only are you entitled to the nice welcome bonus of up to an extra $100 that using our WPT Poker bonus code will get you, WPT Poker also offers frequent reload bonuses, where it you re-deposit during the promotion, you will be entitled to even more free poker money from them.  These extra bonus offers work the same way as the welcome bonus does, where you earn the WPT Poker Points and collect your bonus as you accumulate them.  You don't need bonus codes from us to cash in on this extra money though, as once you're a member of WPT Poker, they will both notify you of the offers and give you the bonus codes on their site and by email.
In between your cashing in on bonuses though, you'll of course be earning WPT Poker Points for every hand you play and for every tournament you enter, and these certainly won't be going to waste.  In fact, you can use them to cash in on further rewards, including free tournament entries, merchandise from their store, and more.  In addition to this, they start you out at the first level, where you get 2 points for every dollar, and depending on how much you play, you can move up the levels, where you get more and more points for every dollar in rake and tournament fees as you move up.  There's a total of 10 levels to aspire to, and things get better and better as you climb the ladder to bigger and bigger rewards, and more special treatment as well.
WPT Poker Also Offers Tons Of Action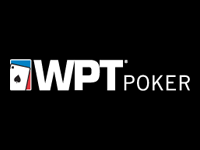 Most online poker sites are much smaller in terms of the overall traffic there, which can be pretty frustrating at times, especially if you only have money for one poker account.  What can happen is that you want to play and can't find any good games at the stakes you play, and then have to choose between not playing at all, or worse, playing at a game or stake that you're not comfortable with.  Maybe you'll waste your time at a stake too low, or maybe you'll risk too much by playing at one too high for comfort.  Or maybe you'll just sit around hoping that things will pick up.  None of these are good options of course.
Now this isn't to say that these smaller online poker sites aren't worth having accounts at, and with some of them it's definitely a good idea, as you can often find a real juicy table here and there.  However, these poker sites don't work too well as far as having your main account there, for obvious reasons.  This is even more true if you tend to play at times of the day where there's less action overall.  Is it any wonder though that most players have accounts at the busier poker sites?  Well WPT is one of those busier sites, one of the busiest in fact, due to their partnership with the hugely popular Party Poker.  So lack of traffic isn't an issue at all at WPT Poker, and in fact, that's one of its best features.  No matter what you like to play, and no matter what time of day you like to play it, there's always a ton of tables and tournaments running at WPT Poker.
It's Not Just About The Quantity Of Traffic Though
Quantity of traffic at a poker site is very important, but what's even more important is the quality of the traffic.  By quality what I mean is the softness of the competition.  Poker sites like Full Tilt and Poker Stars also have a huge amount of traffic, but the competition is relatively stiff, with most players there knowing what they are doing.  This makes things particularly tough for newer players who usually get trampled on.  There are some much smaller poker sites who have weak competition but also have the disadvantage of far fewer players.  Ideally, you want the best of both worlds, meaning a lot of traffic that's also loose and bad.  WPT Poker offers you both.
Softness of competition is by far the most important factor in choosing an online poker site, and it's almost impossible to overstate how important this is.  However good you are, from a brand new player to a world class poker pro, the quality of your competition will directly impact your results.  If you're a losing player, do you want to lose more?  If you're a winning player, do you want to make less?  If your answer is yes to either, then you need to be playing at one of the poker sites where the competition is tougher.  However, I know that you're no fool, and given the choice, which is a choice you indeed have, you'd prefer to play against easier players to beat.  WPT Poker is that place.
WPT Poker Also Runs Some Great Promotions
WPT Poker runs a number of special promotions, including of course ways to win seats at WPT events as well as a seat at the World Series of Poker.  You can also get involved in one of the big WPT Poker tournaments, including a $250,000 weekly tournament, and even play for your share of a cool million dollars.  All of these events, including the WPT, WSOP, and the big online tournaments, offer plenty of qualifying tournaments, suited to all sizes of bankrolls.  You can even use your WPT Poker Points to enter qualifiers.  If you only have a very small amount to spend, you can still get involved.  They even run freerolls where you can qualify for these exciting tournaments for free.  WPT Poker wants everyone to have a shot at all of this, and they succeed in making everything very accessible to all players.
Speaking of freerolls, they offer a huge amount of them, and in fact give away $100,000 every month in free tournament money.  These free tournaments also serve as great experience for newer players, and although there's no entry fee, the prize money is real. So this is actually real good training ground for less experienced players, in contrast to play money poker, which is not only useless but actually does players harm, as the play at those tables does not resemble real money poker at all, and can create some very bad habits.
WPT Poker also offers a refer a friend program where both you and your friend can get paid simply by your friend opening an account and playing.  For every 60 WPT Poker Points your friend earns, you each get $10, up to an extra $100 each.  So with all the friends that I'm sure you have, you can imagine how much you can get paid from this deal alone.  By the way, the $10 they pay you for your friend getting the 60 points isn't bonus money that you need to free up yourself by playing, like so many other online poker refer a friend programs, it's instead cold hard cash in your poker account.  Just imagine all the extra loot you could raise simply by taking advantage of this one promotion!
In addition to all of this, there's always a lot of other promotions that are running at any given time at WPT Poker, and by having an account there, you'll be eligible to take advantage of them all.  They are out to make you happy, and that they do.
WPT Software And Security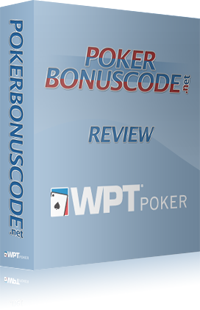 As you might expect from such a big name in poker, the software and security at WPT Poker is all state of the art.  They in fact benefit from the many years of experience of Party Poker in this area, and run the same programs as the big poker site.  This means that the software is very easy to use, has wonderful filtering options, and is top notch in every respect.  They also have programs specifically designed to root out any and all cheaters.  You won't worry about the reliability of the shuffle either, as it uses the latest technology and won't have you worrying if the cards are being dealt randomly or not, as some players do at lesser poker sites.
So I'm Sure You've Read More Than Enough To Want To Get Started
It's clear to see that there are many excellent reasons to have an account at WPT Poker, and give them a try.  There are absolutely no reasons not to in fact.  The only reason I can think of why any of you wouldn't agree here is that if you just skipped ahead to this last section without reading the review.  So if this is the case for you, then you owe it to yourself to read the whole review and see why an account at WPT Poker is such a no brainer.  If you've been reading along though, you already know this.  So the next step is an easy one, just click on our link and you'll be taken right to WPT Poker so can enroll.  Don't forget to enter in our bonus code, "WPTCODE", to get your free bonus money of up to $100.
WPT Poker Bonus Code 2018
The WPT Poker Welcome Bonus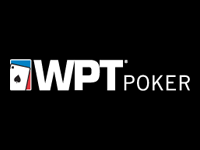 With the use of our WPT Poker bonus code 2018, "WPTCODE", WPT Poker will double your initial deposit with them, up to an additional $100 in free poker money. So in other words, if you start out with an initial deposit of $25, you will be eligible for $25 in free poker money. If that's all you have to put in right now, then that's fine, as there's no deposit too small not to want to double up. However, the bigger your deposit, the bigger the welcome bonus you're eligible to receive, up to the full amount of $100.
Bigger Is Better, Of Course
So it stands to reason that if you're considering a smaller deposit, and perhaps want to try things out a bit or whatever, and have more to put in but are planning on doing so later, it's much better to put it all in now if you can. Ideally, you can put in the whole $100 and then be eligible to get the whole $100 in free bonus money that we've arranged for you through our bonus code for WPT Poker. If not, well that's fine, but this is certainly one time where it doesn't make sense holding back. Even if you have to borrow the money to take advantage of the full bonus, you should do it without even a thought. Doubling your money in a short period of time is just too good of a deal to pass up on.

Even Bigger Is Even Better Though, Even In The Year 2018
If you can manage to deposit more than the $100 though, that's even better. It's certainly wise to have extra money on hand as a buffer, so that you can be assured of riding out the normal ups and downs of poker. You want to be able to ride out any bad luck streaks that you may find yourself in. You don't want to have yourself missing out on free poker bonus money just because you didn't have quite enough money in there. Of course, you can always deposit more if you need to during the 60 days that WPT Poker gives you to collect the full amount of your bonus, and if you need to do this then that's fine, but if you're willing to put more in later anyway, there's no good reason to wait.
WPT Poker Bonus Codes 2018

| WPT Poker Bonus Code | Percentage | Maximum Bonus | Description |
| --- | --- | --- | --- |
| WPTCODE | 100% | $100 | Our 2018 WPT bonus code |
| WPTPKR | 100% | $100 | Official bonus code |
How WPT Releases Your 2018 Welcome Bonus
With many welcome bonus offers at other poker sites, you have to play a great deal of hands before you see any of the money. Some even make you free up the entire amount before you see any of it. A lot of the time players don't even survive to see any of the money as they may go broke first and perhaps may not have any extra money to deposit during the qualifying period. The setup for paying out your bonus at WPT Poker in 2018 is the friendliest around though, as they release it in increments of 1/10. So for instance if you deposit $100, your total bonus is of course $100 as well, and you collect it every time you play 1/10 of the required amount, measured in WPT Points. So that's 10 paydays of $10 each. The more often the payouts, the quicker the money is in your poker account, and the more likely you are to cash in on more of it.
So What Are WPT Poker Points?
Each time you are dealt cards in a raked hand, or pay a fee to enter a tournament, you collect points. 2 points are rewarded for every $1 in rake, or every $1 in tournament fees. Now there are two main ways that poker sites calculate these points. Some measure what you've contributed to the rake personally, which is the less friendly version, especially if you're not a bad player who plays way too many pots. WPT Poker uses the more friendly version, where the total rake is counted in hands, and then divided up by the number of players who have been dealt cards. So even though you may have folded pre-flop, you'll still collect the same share of WPT Points as the people who were involved in the pot. This has the effect of the fish at the table earning a bunch of extra WPT Points for you through their bad play, which is obviously a big advantage to you.
How Many WPT Points Do I Need To Collect My Welcome Bonus?
You will need to collect 6 times your initial deposit in WPT Points to free up the entire welcome bonus that we've arranged for you by using our WPT Poker bonus code. So if you've chosen the maximum of $100 in free poker money, for instance, you'll need 600 WPT Points. If you've deposited $50 and are shooting for a total payout of $50 in bonus money, then you'll need only 300. There are some bonus deals at other poker sites that are pretty difficult to hit, but the requirements at WPT are very modest, especially when you consider that you have the fish at the table earning a lot of your WPT Poker Points for you. They give you a full 60 days to hit this modest amount of points, so even casual players should have no problem doing it, even at the full $100 free poker money level.
Don't Some Poker Sites Offer A Lot More Than $100 Though?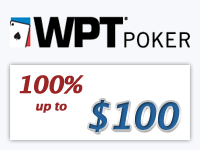 It is true that most poker sites in fact have deals where you can get an extra $600 or more in bonus money. There's two things to keep in mind here though. First of all, you need to be able to deposit that much to have these deals make sense, and a lot of players simply don't have that much to put in at one time. Second, while you can earn 6 times the bonus money potentially, all of these deals require you to play a certain amount, and you'll have to earn at least 6 times as many points, and usually more, since the requirements of WPT Poker are pretty much as easy as things get, dollar for dollar. You might need 10 times the points of your deposit elsewhere for instance. However, even with all this said, bonus offers aren't competitive.
So What's The Bottom Line Then?
What a lot of people don't understand properly is that you can collect bonuses from every poker site on the internet if you want, and it's not a matter of choosing one over another. If you are a smaller player, well the deal at WPT Poker is especially designed for your needs, to make it as easy as possible for you to collect this nice extra money and to also ensure you're set up so you will very likely collect it all. If you're a medium or even larger player, then collecting this extra $100 will be even easier, as the higher stakes that you play will have you collecting WPT Points much faster. So in no time at all you will have collected it all and will also have had an opportunity to try out a great poker site at the same time. So everyone wins with this deal and it's certainly one of the nicest welcome bonus deals out there.
WPT Poker Tournaments
WPT Poker Tournament Overview
Given that WPT Poker is an offshoot of the World Poker Tour, which is the major leagues of professional tournament poker, you would expect that they would be a leader in online poker tournaments as well, and as you will see, this is definitely the case.  WPT Poker offers a great variety of poker tournaments to suit everyone's preferences and bankroll.
Poker tournaments are certainly a lot more fun than other formats, as not only is the action more interesting, but there's a lot more strategy as well.  You not only become interested in how you are doing, but how others are doing as well, as you jostle and position yourself to go after the money.  So when you take the most exciting form of poker and team it up with the most exciting poker tour in the world, and make it all available for people right at home to participate, well it doesn't really get much better than this.
The current time in Londen (UK) is: 18-08-2019 07:50
18 August 2019 - Upcoming Tournaments at WPT Poker

| Game Type | Start | Buy-in | Players | Date/Time (London) |
| --- | --- | --- | --- | --- |
Your Favorite Tournaments Right At Your Fingertips
With the sheer volume of poker tournaments that are usually available at the larger online poker sites, finding the ones you want can often be pretty daunting.  You often have to scroll through long lists to find the type and the stakes you want to play, which at best can be pretty annoying, and at worst can have you missing out on what you want, as well as wasting valuable time.  WPT Poker understands your needs here and provides to you what is simply the best table and tournament filtering system around.
The way this works is that you tell the software exactly what you want, and it then instantly displays the available tournaments for you.  You can make your searches as broad or as narrow as you want, ensuring that it displays exactly what you are looking for.  Given all the options that there are these days for tournaments, a tool like this is very handy indeed, as you will come to see yourself as you use it.
The Tournament Types At WPT Poker
WPT Poker offers the standard choices of single table tournaments, or sit n' go's, and multi table events.  Of course, there's lots of variety in terms of the different types available for each.  Single table tournaments offer the advantage of not having to wait very long to get in on the action, as well as having the duration of the tournament shorter than normal, and even much shorter, if that's your preference.  So you can play a lot more of these per day of course, and the action is also generally more intense as well.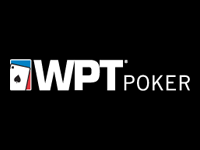 Multi-table tournaments also vary in size, depending on how many people sign up for a given tournament.  They are scheduled at specific times, which in itself is pretty convenient as this allows you to plan them around your schedule.  With more players involved, the overall prize money can be much bigger than single table tournaments, and watching yourself move up the ranks can be pretty entertaining in itself.  Some multi table tournaments feature a rebuy period, where players who become short stacked or go broke can buy another stack.  These tournaments also offer players the opportunity to add on an extra buy in at the end of the rebuy period, which allows you to add to your arsenal during the elimination stages.
You Pick The Buy-In Amount, The Speed, And The Amount Of Seats
You just tell the software at WPT Poker exactly what you want, and it instantly lists the available tournaments.  There are three speeds available:  standard, speed, and turbo.  The standard tournaments offer the most opportunity to use your poker skills, as the faster the blinds escalate, the more luck plays a factor in the results, but the quicker they finish and the more you can play in a given time period.  So you decide which way you want to go.  There are also a lot more choices in the buy in amounts available, with 14 different ones ranging from just $1 to over $5000.  They also offer several choices as far as the amount of seats available in their tournaments, which is especially important with single table tournaments, as things change a lot depending on how many competitors there are.  The bottom line though is that the more choice the better, and WPT Poker certainly offers a ton of choice.
WPT Poker Also Offers Other Unique And Fun Formats
In addition to the regular single and multi table formats, WPT Poker also offers both Steps Tournaments and what they call Hellkat.  With the Steps variation, this allows players to play a series of single table tournaments and start out with a small buy-in and then look to move up the steps to end up playing for some huge prize money.  As you move up the steps, you compete at a single table against other winners of tournaments at the previous step, so this isn't just a way to win a big prize with a small buy-in, it also presents a uniquely challenging setup which will also provide to you an opportunity to really work on improving your game as well.
The Hellkat format adds a nice new twist to single table tournaments, where instead of seeing them drag on for indeterminate periods of time, generally until there is only one player left standing, Hellkats end either at a pre-determined time, or a randomly determined one.  With the predetermined time format, you not only have the convenience of knowing when a tournament will end, but as you might imagine, as players near this time, the action can get pretty interesting indeed, as players all jockey to not only stay alive, but to finish in the money and get a payout.  With the random finishes, you never know when a tournament might end, so this certainly adds excitement to the tournament as well.
WPT Offers Qualifying Tournaments Galore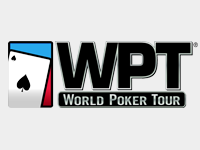 In addition to all this, WPT Poker also offers a vast array of qualifying tournaments, from anything to looking to get a cheap seat in a medium sized tournament, all the way to winning a seat at the biggest events, such as the World Poker Tour and the World Series of Poker.  This also includes seats to their $250 guaranteed Sunday tournament, and the scheduled Summer Million.
You can buy into these big events directly, but WPT Poker realizes that a lot of their players don't have the bankroll for them, so they set it up so everyone can get involved regardless of how much or how little you wish to spend on taking a shot at them.  They even run freerolls to them if you don't even want to spend anything, and you can even use your WPT Points to enter as well.
Overall, WPT Poker Is A Great Poker Site For Tournament Action Of All Varieties
Tournament poker is definitely a lot more fun, but the amount of fun you have playing them definitely varies depending on where you play.  Regardless of what you like to play and how much you want to play for, WPT Poker has an outstanding selection.  Its all about getting you at the tournaments you want to be, and in order to do that a poker site has to offer it.  With the advanced search options, they not only do that for you, they make it very easy to find exactly what you want.
WPT is certainly an outstanding choice for those who enjoy tournaments.  They certainly know how to run tournaments, as evidenced by the popularity of the World Poker Tour.  This expertise extends to their running tournaments for everyday players like ourselves as well, as you will see once you experience it.